The Chittagong Port Authority (CPA) on Saturday said the port activities remain fully functional during the weekends.
It also urged the port users to take delivery of containers with imported goods from the yards during the holidays.
The CPA issued five separate letters to the port users, stating that the consignees can take delivery on Friday, Saturday and Sunday like the normal working days.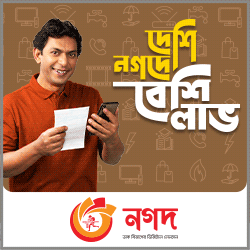 Earlier, the port activities remained suspended due to the lockdown.
Due to the lockdown, the importers were not taking delivery during the weekends as they thought the port activities remained closed, port officials said.
They said the port remained functional round-the-clock during this Eid-ul-Azha vacation and lockdown period, but the importers are not taking delivery from the yards, leading to container congestion.
The port has over 37,000 TEUs of storing capacity for goods-laden containers. It has already become congested.
The CPA letters said such situation may create discharging problems of containers from the vessels. If there is a
space shortage for grounding containers, ships suffer in terms of berthing charges and operational expenditure. The CPA letters said that during the Eid-ul-Azha vacation and subsequent days, the delivery of goods was poor.
It said that quick delivery of the imported items is necessary to ensure uninterrupted supply of food in the local market and industrial raw materials.
It forwarded the letter to the Chattogram Chamber of Commerce and Industry, Chattogram Customs Clearing and Forwarding Agents Association, Bangladesh Fresh Fruits Importers Association, BGMEA and Bangladesh Shipping Agents Association.