Exporters Association of Bangladesh (EAB) on Monday urged the government to continue source tax for exporters at 0.50 per cent for the next five years to keep them competitive in the global market.
The EAB also called for fixing 'no income tax' on cash incentive against export earnings from all export-oriented sectors, including apparel, knitwear, leather, footwear, cycle, fisheries and frozen food.
The trade body came up with the proposals ahead of the national budget for the fiscal year 2022-23, according to an EAB statement signed by its president Abdus Salam Murshedy said on Monday.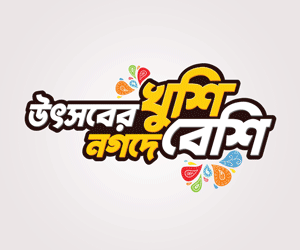 The trade body said it believes the next national budget would also be a business-friendly one with the continuation of different recovery measures taken to cushion the covid-19 fallout in the country.
In recent times, Bangladesh's export-import expenditures have gone 30 per cent higher, on an average, due to devaluation of Bangladeshi taka against US dollar as well as the war between Russia and Ukraine, it said.
"All the export-oriented sectors, including the readymade garments (RMG), are currently in a difficult situation owing to various domestic and international pressures," it added.
In its budget proposals, the EAB also urged the government to allow duty-free import of Industrial Thermostat De-humidifier device for the export-oriented companies.
It also proposed that the government allow the export-oriented industries to import fire safety equipment at an exempted rate for several times depending on their necessity. At present, they are allowed to do so for one time only.
The EAB also suggested further five-year continuation of 10 per cent corporate tax rate for the green factories, as well as 12 per cent for all export-oriented industries, especially textile, knitwear and territorial, leather and footwear, bicycle, fisheries, and frozen food.
The EAB also suggested imposing zero tax on establishing Effluent Treatment Plant (ETP) and chemicals used for operating it.