Today (April 25) is the Chittagong Port Day, and the Chittagong Port Authority (CPA) is observing its 135 years of formation.
The CPA is handling the cargoes and containers of the Chittagong Port, the country's prime seaport and also one of the oldest natural seaports of the subcontinent.
The authority is arranging programmes, including hoisting the national flag at the CPA building and distributing foods at hospitals along with holding doa and milad mahfil in observation of its 135 years on Monday.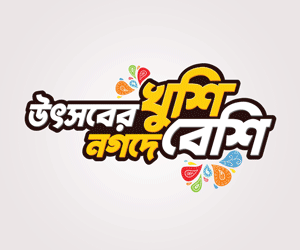 The CPA could not arrange any programme in observance of its foundation day for the last two years due to the COVID-19 outbreak.
The authority held a view-exchange meeting with some senior journalists at Shahid Fazlur Rahman Munshi Hall on Sunday afternoon.
Addressing the meeting, CPA Chairman Rear Admiral M Shahajahan said, "The draft of Matarbari deep seaport terminal is the highest among the ports of the neighbouring countries. The deep seaport will be a regional business hub after its construction is completed, and the CPA's container handling capacity will increase more than four times."
"Besides, the Bay Terminal, Patenga Container Terminal and other terminals of the CPA will be service ports in future."
He also noted, "The Chittagong Port used to handle more than 92 per cent of export and import cargoes of Bangladesh. It handled a record of 32,14,548 TEUS of containers in 2021."
"A total of 4,209 ships came to the port in 2021, whereas the number of ships was 3,728 came in 2020, and 3,807 in 2019."
"Although the COVID-19 outbreak hampered maritime trade across the world, the Chittagong Port could uphold its growth rate in terms of handling cargoes and containers. Now, the waiting time of ships in the port is zero," he added.
The Chittagong Port is situated in the estuary of the Karnaphuli River, which originates in the north-east of the Chittagong Hill Tracts and flows into the Bay of Bengal.
The port provides a deep-water anchorage a few miles inland from the sea. The steering distance is 16 km from the outer bar on the Bay of Bengal to the main berths on the bank of the Karnaphuli.
The location of the port and its natural harbour made it an important centre of trade and business as far back as the 9th century.
Since 1971, the Chittagong Port has been developed as a modern port. To cope with rapid development and expansion of the port, the government promulgated the CPA Ordinance in 1986.