The Bangladesh Railway (BR) is going to bear an extra cost of Tk 2.54 billion and take an additional three-year time to complete the Dhaka-Narayanganj dual-gauge project due to faulty design and feasibility study.
The state-owned rail developer has already revised the development project proposal (DPP) estimating the cost at Tk 6.32 billion, which was Tk 3.78 billion in the original DPP.
In the revised design, the actual length of the new dual-gauge double-line has been cut from the previously planned 16-kilometre track between Dhaka and Narayanganj, sources said.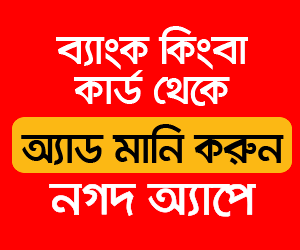 Now, the double-line rail track will be constructed from Dhaka's Jurain to Narayanganj's Chashara - in the original DPP, it was planned to construct the track up to Narayanganj Station considering the line's high demand in view of passenger and freight movement.
Instead, the revised design has proposed that the existing single-line metre-gauge track from Chashara to Narayanganj Station will be upgraded to single-line dual-gauge, sources said.
The BR planned to develop a 16-kilometre dual-gauge track parallel to the existing single-line metre-gauge track from Dhaka to Narayanganj based on its internal feasibility study conducted in 2014.
The Executive Committee of the National Economic Council (ECNEC) approved the Tk 3.78-billion project on January 20, 2015 which was supposed to be completed in 2018.
Power China was selected as the contractor of the project.
But the project office identified a problem after completing 15-km land-development works up to Chashara last year.
Official record showed that the feasibility study was very preliminary - and based on it, the DPP was prepared.
The problem in the study was identified when the land record of BR's ownership was found different from the study finding.
Due to failure to take control over the land, the BR took the initiative to revise the DPP with a new design.
The revised DPP has been made ready to be sent to the Planning Commission for approval.
Though BR initially planned to acquire 0.51 acres of land, it could not do it due to development of a road along the existing single-line rail track.
It is found that Narayanganj City Corporation owned the land as per cadastral survey (CS) recorded in 1910. The project office said the BR's study mentioned the land based on its acquisition in 1883.
The proposal to change the design was placed in a meeting with the Ministry of Railways. But the ministry refused the idea of acquiring land as it might take the project cost up to Tk 7.78 billion, up by 106 per cent from the main DPP.
However, the land-related problem forced the project office to revise the time of 16-km track development work for the third time.
Now, the revised DPP has proposed completion of the project by 2024 instead of 2021.