Transportation and safety expert Dr Mohammad Shamsul Hoque at a national conference on Tuesday demanded proper audit of the development, claimed so far through implementing various projects in line with achieving the sustainable development goals (SDGs), saying many examples of unproductivity may be found in those.
The Professor of Civil Engineering Department of Bangladesh University of Engineering and Technology (BUET) said many projects have been prepared based on some buzz words, like efficient, safe, multi-sectoral, sustainable, inclusive, etc.
His views came after presentations in a session on some ministries and divisions, including road transport and highways, civil aviation and tourism, housing and public works, power and energy, and local government during the Second National Conference on SDGs Implementation Review (SIR) 2022 that began at the Bangabandhu International Convention Centre (BICC).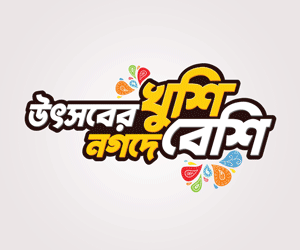 The General Economics Division of Planning Commission and the Governance Innovation Unit under Prime Minister's Office (PMO) organised the event, where sessions on various topics related with the SDGs were held simultaneously.
Railways Minister Nurul Islam Sujan attended the three-day conference as the chief guest, and State Minister for Power, Energy and Mineral Resources Nasrul Hamid was the special guest. Senior Secretary of Energy and Mineral Resources Division Mohammad Mahbub Hossain was a discussant.
Senior officials, including heads of different government agencies, were present and gave opinions for working with local solutions and expertise - after reviewing the projects and plan of actions, taken so far to meet the SDGs in different sectors.
They said local heritages and resources along with local branding must get focus in the development synergy for achieving the aspiration 'leave no one behind'.
Dr Shamsul Hoque further said scrutiny of the development projects is needed to find out lapses and analyse whether the targets fixed for those were achieved or not.
"The developed world acknowledges their errors as compelled learning… we have done lots of errors.. development philosophy must be changed from development-driven to system-driven."
Citing examples Dr Hoque said the roads and highways that were developed must be assessed to examine whether the target of ensuring speedy, safe and productive travel has been possible or not after spending for those.
He also called for using data science etc in assessing the development plan and strategies, so that issues like carbon emission, environment pollution, and people's sufferings can be avoided in the projects.
The BUET professor focused on the changed philosophy of urban planning, and said wider footpaths for allowing walking, biking, transit-oriented transportation, ride-sharing, etc are now more important than the private car-facilitated road infrastructure plans.
He also laid importance on research and development in the planning cell in all sectors, and said the problems created inside the country must be resolved with own ways through visionary and scientific but unpopular decisions.
In this connection, Dr Hoque cited the present government's decision of not providing new power connection for a certain time until electricity production level was not increased to a certain level.