The proposed toll rates for the country's first expressway are expected to be revised to introduce on the 55-kilometre road on both sides of the Padma Bridge after its inauguration.
Sources said the Road Transport and Highways Division (RTHD) will sit with all concerned to discuss and review the toll rates, proposed at Tk 9.9 per km by a committee in February last year for an interim period.
The toll plazas at Jatrabari intersection in the capital and Pachchor of Jessore have already been readied, and the new toll rates would be made effective just after the inauguration of the country's longest bridge over the Padma River, they added.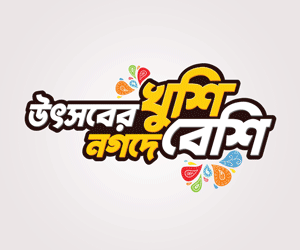 The Roads and Highways Department (RHD) is taking preparation in this regard.
"If the Padma Bridge is opened on June 30, toll on the Dhaka-Mawa-Pachchor Expressway on the Dhaka-Patuakhali Highway will be introduced on July 1," said one official.
The RTHD officials sat on Thursday to discuss about the toll rates, which the RHD earlier proposed at Tk 20.18 per km. With the RHD rate, toll for a medium-sized truck would have been Tk 1,100.
A special committee, however, reviewed the RHD rates, and proposed Tk 9.9 per km, withdrawing the tolls of the bridges over the Buriganga, Arial Khan and Dhaleshwari, on the Dhaka-Mawa-Pachchor Expressway.
The authorities concerned will sit next week to review the toll rates on the expressway for introducing pay road after the Padma Bridge inauguration.
All stakeholders, including representatives of owners and workers of all kinds of road transports and the Consumers Association of Bangladesh (CAB), are expected to attend the meeting.
According to the proposed rates of the committee, a medium-sized truck will have to pay Tk 544.5 and a bus Tk 490.50 for travelling the 55-kilometre highway.
The RHD now collects Tk 475, Tk 445 and Tk 451 from mini-sized trucks for using the three bridges, which are 847.3 metres, 450 metres and 850.2 metres in length respectively.