Dekko ISHO Technologies (DITECH), a concern of a leading conglomerate Dekko ISHO Group, has signed a strategic capital investment agreement with Fashol.com Limited, a business-to-business (B2B) startup aiming to change the country's age-old perishable supply chain using technology, data, and efficient logistics.
Under the agreement, they would work together for a long time in their efforts to contribute to attaining food security and create a better world, Dekko ISHO's Director Prottoy Hossain told the signing ceremony on Saturday.
He said, "Fashol.com has the potential to have an immense positive impact on this issue, nationally, and hopefully someday, globally as well."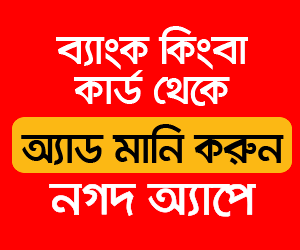 With a vision to create value for the Bangladesh ecosystem, Fashol.com provides higher profit margins and on time payments to the farmers, doorstep delivery, hygienic vegetables and fruits and hassle-free business for retailers, and also traceable and safe food for the consumers, says the company.
"Agriculture sector is one of the biggest economic drivers for our country. However, the whole ecosystem is still working as it was 150 years ago. So, we need to put more resources and talents in this sector to get this whole ecosystem ready for the next technological era," said Sakib Hossain, CEO and Founder of the Fashol.
He recalled, "When I started fashol.com, some of our customers had laughed at, saying no one would buy from us this way; today they can't even think of running their businesses a single day without fashol. That's the power of technology we wanted to bring in this ecosystem."
"We have been fortunate to get the opportunity to work with such a team and the partnership we have received from Dekko ISHO Group is remarkable. This took us a big stride towards fulfilling our ultimate vision," he said.
The ceremony held at Dekko ISHO's corporate office was also attended by Fashol.com Co-founder Mamunur Rashid and Chief Technology Officer Ashikur Rahman Ashik.
Fashol.com started its journey in 2020, and has distributed around 1.5 million kilograms of vegetables and fruits among retailers, according to a release.
The signing ceremony coincided with the World Food Day, observed worldwide on October 16. October, The company the day through distribution of lunch to 2,000 less fortunate people, while Fashol provided grocery packs for 500 people. This initiative was undertaken in partnership with non-profit organisation Bidyanondo.