A local inventor of jute-leaf drink has proposed the government to undertake a programme to facilitate export of the product to the European countries, particularly Germany, having its demand.
Ismail Khan, the inventor, recently submitted the proposal to the Export Promotion Bureau (EPB), which forwarded it with a recommendation to the Ministry of Commerce (MoC) for consideration, officials said.
Mr Ismail has estimated that the project would require an estimated investment of Tk 25 million for its implementation. He sought financial assistance from the government.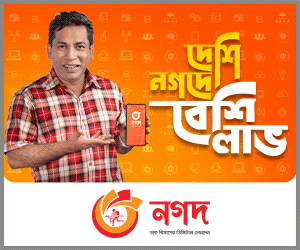 The state-owned export promotion agency suggested the MoC adopt a project to promote the new product.
"We received the proposal and recommendations from the EPB recently.
We're working on the issue," a high official at the MoC said.
A senior official at the EPB said the proposal also included undertaking a project developed by the EPB and the Department of Agriculture Extension (DAE) to export mango to the German market.
Under the project, production of fly-free mango and maintaining its standard and proper packaging will be ensured to export the fruit. Zoning or contract farming will be followed under the proposed project.
Bangladesh, the seventh largest mango-producing country in the world, has the potential to export mango but it remained largely untapped, said an official.
The country exported 791 tonnes of mango in fiscal year 2020-21.
The EPB did not, however, mention the demands for jute-leaf drink and mango in the potential market.
The EPB also recommended providing a 5.0 per cent cash incentive for promoting export of toys to Germany.