The export cargo backlog at 17 inland container depots in Chattogram hit a record high of 16,491 TEUs (20-foot equivalent units) on Thursday, up by 690 TEUs from Wednesday.
The export backlog is on the increase, although the Chittagong Port Authority (CPA) has taken a set of measures to ease it.
The CPA took decisions on priority berthing and export to Colombo-bound vessels. Apart from this, it has started forced shipment of 20-foot export containers from the port yards to clear the backlog.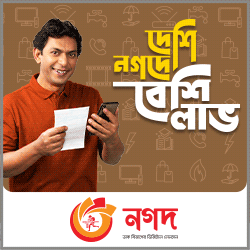 Shippers have expressed fears they may miss the deadline for sending export containers due to such a large backlog.
Usually, the depots have around 6,000 TEUs of export cargoes, according to Bangladesh Inland Container Depots Association (BICDA), a group of 19 off-docks in Chattogram. Exporters say on an average, now they need 10-15 more days for shipment of their goods.
As of Thursday, a total of 28,391 TEUs empty containers, including 9,805 TEUs 40-foot, remained stockpiled at 17 depots. Shipping executives said lack of pre-assigned feeder vessels at Chittagong port might have caused the backlog.
They also said mother vessels have now been giving priority to Chinese cargoes than Bangladeshi cargoes as the former offers higher freights.
Spokesperson for BICDA Md Ruhul Amin Sikder told the FE on Thursday that such a higher volume of backlog has been causing space crisis at the depots.
"Our productivity is going down day by day due to the crisis," Mr Sikder said.
He added: "The volume of exports has also surged in recent weeks aggravating the situation."
There are a total of 19 off-docks in Chattogram, but 17 of them are in operation having an aggregate storing capacity of 77,700 TEUs. These off-docks handle 100 per cent of Bangladesh's exports and 25 per cent of imports.