The Federation of Bangladesh Chambers of Commerce and Industry (FBCCI) has stressed the need for holding regular trade exhibitions, in order to help local businesses flourish.
The apex trade body came up with the observation during its first standing committee meeting on International Trade Fair and Foreign Delegation at FBCCI office in the capital on Wednesday.
Joining the meeting virtually, FBCCI President Md Jashim Uddin said trade exhibitions could play a crucial role in helping expand and flourish different sectors.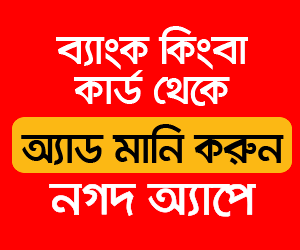 He emphasised organising sector-wise exhibitions regularly.
International exhibitions have played an important role in the development of the sectors like plastic, textile and pharmaceuticals, Mr Uddin told the meeting.
In an exhibition, small and medium entrepreneurs could find the world's renowned suppliers and buyers under a single umbrella, he further said, urging the FBCCI standing committee to identify potential sectors and hold international exhibitions on those.
The FBCCI chief further said different government organisations arrange exhibitions and road-shows abroad.
To make this initiative more effective, they should associate other stakeholders, he suggested.
FBCCI Vice President and Director In-Charge of the standing committee Md Amin Helaly said the Export Promotion Bureau (EPB) should incorporate the private sector in organising and participating fairs and exhibitions.
In this regard, he called for forming a joint committee of EPB, the Ministry of Commerce and the private sector.
Standing committee Chairman Mohammad Nizamuddin Jitu called for creation of the new export market and variation in export basket to keep the economic pace afloat.
He suggested utilising experiences gathered from foreign exposures in the development of domestic industry.
Issues related to the export of non-traditional products to South America, Africa and Pacific countries; inclusion of real exporters in foreign delegations; land allotment from the government in port areas for local trade fairs and sectoral exhibitions; and export of various GI products such as jamdani and hilsa fish, were discussed in the meeting.
FBCCI Vice-President Md Habib Ullah Dawn, Co-chairmen of the committee Mizbahur Rahman Bhuyan (Ratan), Liakat Ali Bhuiyan Milan, Md. Nzarul Islam Babul, Golam Sarwar Milon, Md. Alauddin Manik, Dr. Mahbub Hafiz, Md. Amarat Hossain Sohag, Shabbir Ahmed Bokshi, Alimuzzaman Alam, FBCCI Director Hafez Harun, former director Mahbub Islam Runu, and Secretary General Mohammad Mahfuzul Hoque were present, among others.