Bangladesh's digital education ventures, especially pivoted by EdTech startups, are expanding fast in the emerging new normal with foreign fund infusions, sources say.

A phenomenal development is taking place in this vital sector in the interregnum emanating from long closure of regular classes amid the lingering global pandemic, they add.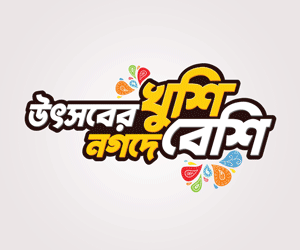 Use of multimedia for a lesson, access to better education from any part of the country and progress traceability are some of the key factors in the techno-education evolution for which learners-both academic and professionals-are inclining toward digital education.
It has a great economic value, especially in the context of 'education marketing' involving huge transactions the world over. Eyeing the business potential of EdTech platforms local and foreign ventures are showing interest in investing in such startups. They believe it could bring solutions to many problems traditional education system is riddled with.
An educational technology (EdTech) is defined as the combined use of digital platforms, computer hardware, software, and educational theories and practice to facilitate learning.
Some of global EdTech companies include Udacity, Coursera, Unacademy, Byju's, and Khan Academy.
Some local EdTech startups have already drawn up plans of investment-- from local and international sources-- while some are preparing to attract more soon, sources said.
According to sources, there are over 100 digital education platforms, including '10 Minute School', 'Shikho', EduHive, Upskill, Instructory, Search English, and Interactive Cares, with focus on different areas like academic, self-development and skill enhancement.
Of them, 10 Minute School raised $2.0 million of seed funding from Sequoia Capital India, and Shikho drew $1.3 million funding led by Learn Capital, a Silicon Valley-based Venture Capital, and Anchorless Bangladesh in the last seven months.
The funds raised by the EdTech startup in the last one year are estimated to come to over $5.0 million, according to industry-insiders.
Though technology-based education is not a new concept to the developed world, it is developing fast in Bangladesh thanks to huge students and growing economic status, says Ayman Sadiq, founder and Chief Executive Officer (CEO) of the 10 Minute School.
"Considering the prospect here, renowned Venture Capital (VC) firms are eyeing Bangladesh," he says, adding that some milestones achieved by his startup reflect the prospect somewhat.
His company experienced an unprecedented 12 times business growth last year, while all indicators like the number of students, instructors, contents, staff working behind also increased significantly, says Mr Ayman, who launched digital mentoring through a YouTube channel.
Around 40 million students in the country are in need of various sorts of tutorship, which signifies the prospect of EdTech in the country, according to the new-generation entrepreneur in the fast-growing knowledge economy.
Use of same mother tongue by almost all of them is billed another vantage point for mentors.
According to an international report, the global market for EdTech and Smart Classrooms was estimated at $84 billion in the year 2020. The market size is projected to balloon to $207.3 billion by 2026, growing over 16.3 per cent annually.
Co-founder and CEO of EduHive Md. Nazmul Haque Sarker said they received funds last year from Startup Bangladesh, a government initiative to fund the local startups.
Without elaborating on the funding he said the startup is now in the procedure to receive funds from foreign sources.
"Unlike many other sectors, EdTech expanded fast in the pandemic as there have been no alternatives for distance learning to maintain social distancing," he says, adding that though they began before pandemic, the crisis facilitated their expansion.
Highlighting the platform's unique features, he says the startup has created a comprehensive panel of teachers mostly experienced in traditional form of teaching.
"Our app provides 360-degree solution, including virtual group study among classmates, recorded class, live class etc," he says.
Co-founder and CEO of 'Shikho' Shahir Chowdhury said the platform is focusing on 'mobile first' to democratise education for all in the country.
"The country lacks adequate number of digital learning platforms for those who truly can use the technology," says Mr Chowdhury
Actually there is no alternative to adopting EdTech to ensure access to quality learning for all, he notes, adding that neighbouring India has been making use of EdTech to revolutionise education.