Prices of summer vegetables have increased notably in Dhaka's kitchen markets, thus augmenting the woes of the consumers further.
Broiler chicken and egg prices have also shown a further hike in the past seven days.
Most of the seasonal vegetables were sold between Tk 50 and Tk 90 a kilogram last week, up by Tk 10-20 in a week.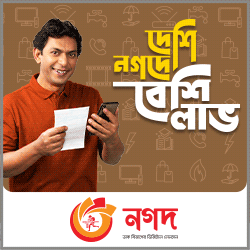 Summer brinjal prices rose to Tk 65-85 a kg in the retail market depending on quality- a hike of Tk 20 in a week and Tk 30-35 in two weeks.
Bitter gourd retailed at Tk 80-90, long-yard bean at Tk 65-70, and pointed gourd and okra at Tk 50 on Thursday.
Snake gourd, sponge gourd, teasel gourd and ridge gourd were priced at Tk 50-60, clocasia stem at Tk 60-75 a kg and eddo Tk 50-60 a kg.
Summer pumpkin and cucumber prices remained static as sold at Tk 20-25 a kg and Tk 60-65 a kg respectively.
Off-season vegetables like tomato and carrot prices shot up to Tk 100-120 a kg, a hike by Tk 20-30, during the period.
All kinds of green leafy vegetables also witnessed a price surge as were selling at Tk 10-25 per bunch based on varieties.
Vegetable vendor Ashikur Rahman at Jafrabad in West Dhanmondi said he bought long brinjal at Tk 300 per five kilo and normal round variety at Tk 280 from Karwanbazar on the day.
The prices were Tk 220 and Tk 190 respectively a week ago.
Trader Md Sanaullah at Sadeq Khan Agricultural Market in Rayerbazar said supplies have declined to some extent with the beginning of early rain at many vegetable hubs.
The production of summer vegetables is also lesser compared to that of winter crops which have also caused a hike in their prices, he observed.
Mr Sanaullah said summer vegetable prices are now much higher at hubs like Rangpur, Bogura, Tangail, Manikganj, Dhamrai, Savar, Dohar, Nawabganj, Keraniganj, Narsingdi, Cumilla and Jashore.
He said brinjal is being traded at Tk 50-60 a kg in districts like Narsingdi and Jamalpur.
Both broiler chicken and egg have prices also rose. Broiler was sold at Tk 140-155 a kg, a Tk 10-15 hike in a week.
Egg prices witnessed a further hike as sold at Tk 110-115 a dozen.
Egg prices have hiked for three consecutive weeks, according to the Trading Corporation of Bangladesh.
It has recorded a 5.0-per cent hike in egg prices in a week and 24 per cent in the last three weeks.
Consumers Association of Bangladesh (CAB) secretary Humayun Kabir Bhuiyan said a surge in prices of veggies, egg and broiler would directly hurt the poor already struggling for survival during Covid-19.
The prices rose following the rocketing trends in prices of other key essentials like rice and cooking oil, he added. According to Mr Kabir, a recent CAB report has also found a 10-per cent hike in vegetable prices last year, raising the sufferings of the commoners.
He said vegetable prices have increased to some extent at the village level, but retail prices in the cities are still 60-100 per cent higher.
The Department of Agricultural Marketing (DAM) every day sends a logical price tag of more than 35 essential commodities for hanging at key city kitchen markets.
Monitoring should be stricter so that traders follow the DAM-fixed prices, Mr Kabir suggested.