Gas worry as Chevron pushes Petrobangla for $280m dues
Last week, Chevron urged Petrobangla in a letter to clear all its dues, amounting to around US$280.72m, by Aug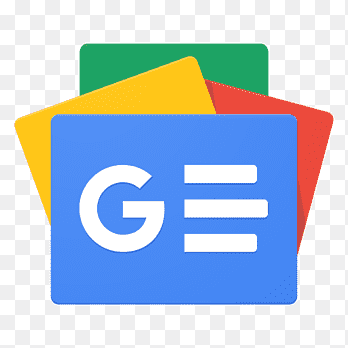 For all latest news, follow The Financial Express Google News channel.
State-run Petrobangla is concerned about a disaster in the country's overall gas supply from the largest gas-producing Chevron-operated gas fields due to unpaid gas bills mounting since April 2022, said sources.
Petrobangla owes around US$280.72 million for gas purchases from the US oil and gas giant, Chevron.
Payments to the US oil major for gas purchases by Bangladesh couldn't be cleared for over a year, from April 2022 to May 2023, amid a dollar crunch, with the prospect of supply disruption from its largest producer, according to sources.
Last week, Chevron urged Petrobangla in a letter to clear all its dues, amounting to around US$280.72 million, by August 31, 2023.
Subsequently, the Petrobangla chairman informed the issue to the Energy and Mineral Resources Division (EMRD) secretary and requested the Bangladesh Bank and other relevant commercial banks to provide necessary US dollars to clear the dues.
This step was taken to ensure uninterrupted gas supply and avoid a mess, according to sources.
Chevron's letter to Petrobangla followed two similar letters from two spot liquefied natural gas (LNG) suppliers demanding the clearance of unpaid dues.
France's TotalEnergies and Gunvor Singapore had warned Petrobangla earlier in July to clear about US$113 million in outstanding payments for spot LNG cargoes within three working days, or else forfeit monetary guarantees with the state bank.
These warnings also prompted the state agency to ask the EMRD to intervene and ensure that the state banks disburse dollars to avoid overdue interest on the outstanding amounts, said an official.
According to the gas purchase and sales agreement (GPSA) between Chevron and Petrobangla, the company has the liberty to shut down gas production if the non-payment exceeds a five-month period, said the official.
According to article 14.3 of the GPSA, the seller shall not be obligated to supply any gas to the buyer if the buyer's payments are more than five (05) months late from when payment is due.
"In this event, the seller shall have the right to defer delivery of gas without violating this Agreement or the PSC until all unpaid payments for the Gas delivered to the Buyer are three (03) months overdue," the article says.
'All quantities of gas for which seller shall defer deliveries hereunder shall be deemed to have been delivered to the buyer for purposes of calculating ACQ, DCQ, Take-or-Pay Volume, Deficiency Volume, and other relevant provisions hereunder. Each day of deferral shall extend the Production Period by one day."
According to sources, this means that Chevron could halt gas supply from its gas fields after August 2022.
To appease Chevron's management for the continuation of gas production from its fields, Petrobangla, however, paid US$20 million on Monday, Petrobangla Chairman Zanendra Nath Sarker told the FE on Monday.
He said Petrobangla has initiated talks to borrow around US$500 million from the Islamic Trade Finance Corporation (ITFC), a member of the Islamic Development Bank (IsDB) Group, to clear the pending dues with the IOCs and the LNG suppliers.
"Petrobangla is trying to clear all the dues to Chevron as soon as possible," the Petrobangla chairman said. "We discussed with the central bank a couple of occasions recently the matter of facilitating payments to Chevron."
Previously, Petrobangla was making a payment worth around US$10 million, around one-fourth of its monthly bill, in a month to ensure getting gas from Chevron, said sources.
Sarker said Bangladesh had never before defaulted on paying Chevron gas bills. He said Bangladesh used to make payment within one month of getting natural gas supplied into its national gas grid.
Chevron is currently the largest producer of natural gas in Bangladesh, with a total output of around 1,300 million cubic feet per day (mmcfd), accounting for around 60 per cent of the total output from local gas fields, according to Petrobangla's reckonings on July 23, 2023.
The US hydrocarbon explorer has three operating onshore fields - Bibiyana, Jalalabad and Moulvibazar, located in blocks 12, 13 and 14, respectively.
Bangladesh's overall natural gas output is currently hovering around 3,008mmcfd, including 841mmcfd of re-gasified LNG, according to Petrobangla data on July 23.
With the payments stalled, Chevron is not being able to carry out development works like the optimisation of the Bibiyana field, installing a compression station near Jalalabad field, and drilling a couple of new wells to ramp up natural gas output, said sources.
The company usually funds its development works with the revenue generated from gas sales.
Expecting increased engagement in oil and gas exploration activities by Chevron, Bangladesh recently approved the expansion of the Bibiyana gas field by an additional 60 square kilometres as a "flank" area.
Pointing to the significance of gas production from Chevron-operated fields, sources reminded that an abrupt fall in gas supply from Bangladesh's largest producing Bibiyana gas field had triggered a countrywide natural gas crisis, affecting industries, power plants, and household consumers during early April 2022.
Chevron Bangladesh had to shut down a damaged onshore gas well in Bibiyana, located in Bangladesh's gas-rich northeastern region, along with five other onshore gas wells in the Bibiyana gas field on April 3.
According to official data, natural gas output from the Chevron-operated Bibiyana field had dropped by about one-third to around 800mmcfd due to the shutdown, from about 1,275mmcfd earlier.
The well was damaged when sand started flowing out with natural gas due to production glitches.
Although the five gas wells in the Bibiyana field came back online within four days on April 7, Petrobangla had to impose a 10-day gas rationing from April 12 to April 21 for local industries.
The state agency also asked industrial consumers not to consume natural gas for four hours daily to tide over the severe energy shortage. The damaged onshore gas well in Bibiyana resumed operation after three weeks on April 28.
Contacted about gas bill arrears, Communications Manager of Chevron Bangladesh Shaikh Jahidur Rahman said, "Chevron Bangladesh continues to work in partnership with the government of Bangladesh and Petrobangla to deliver the safe, reliable supply of affordable natural gas, which is essential to help meet the country's growing energy demand."
"Chevron has been investing in Bangladesh for more than twenty-five years. We are excited by the country's potential economic growth and the benefits this can bring to its people. As a longstanding company policy, we do not comment on commercial issues," he added.