The coronavirus pandemic has boosted digital innovation worldwide. The selling process of life insurance in Bangladesh is dominated by conventional tied agents.
However, due to maintaining social distancing and health safety measures in the pandemic, buying and selling insurance in person has become a challenge.
The digital revolution has given birth to a new connected world where adding value to a customer's experience is essential. With the relentless pursuit of being a customer-centric life insurer, Guardian Life has implemented e-KYC (Electronic Know Your Customer) solution within its EasyLife app along with revamped EasyLife website.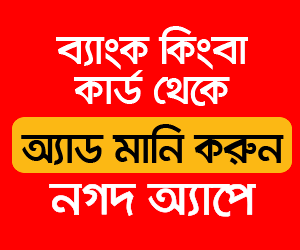 This is the first e-KYC integration in the country's insurance industry. Such an initiative allows customers to buy life insurance in just five minutes, said a statement.
Guardian Life introduced this major feature to have a better and secure customer onboarding process via web and app. From now on, customers will be able to complete the life insurance buying process through e-KYC just by taking photos of NID (both front and back) and nominee NID along with the face verification process.
The e-KYC solution will make the whole customer experience much more convenient and will complete EasyLife customer web and app process in less than five minutes.
The launching of e-KYC took place yesterday (Wednesday) in a programme where Dr M Mosharraf Hossain, Chairman (In-charge), Insurance Development and Regulatory Authority (IDRA) was present as the chief guest.
CEO of Guardian Life Insurance Limited M Monirul Alam moderated the event.
Sponsors and patrons of Guardian Life M Tapan Chowdhury, Syed Nasim Manzur, Sameer Ahmad and Syed Afzal Hasan Uddin were present in the programme.
Directors of Guardian Life Syed Akthar Hasan Uddin and David James Howard Griffiths were also present at the event.
Shamim Ahmed, chief operating officer, briefed the audience about the e-KYC customer journey.
The e-KYC integration solution was launched with an attractive online video commercial (OVC) that clearly illustrates the customer journey, click the link to view the OVC:
https://www.youtube.com/watch?v=6cZigY2Q5tg