Home tex exports drop in Jul-Nov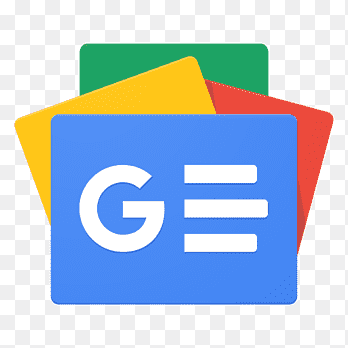 For all latest news, follow The Financial Express Google News channel.
Home textile exports declined in the first five months of the current fiscal year (FY), 2022-23, mainly due to a fall-off in orders from global buyers.
Exports dropped after continuous growth of over 40 per cent during the last two fiscal years overwhelmed by the Covid-19 pandemic.
Exporters attributed this to a huge inventory of buyers following a large volume of sourcing during Covid and post-Covid periods.
The Russia-Ukraine war also contributed to the slowdown in the demand for home textiles.
Home textiles fetched $518.63 million during the July-November period of FY23, recording about 8.0-per cent negative growth, according to the official data of the Export Promotion Bureau (EPB).
Textile is the second-largest foreign currency earner after ready-made garment (knit and woven). It bagged $1.62 billion in FY22 against $1.13 billion in FY21.
EPB data shows export earnings from the sector recorded a declining trend of 10.90 per cent in FY20 to $758.91 million down from $851.72 million in FY19.
Md Rashed Mosharrof, executive director of sales, marketing and operation of Zaber and Zubair (Home), said people used to stay at home during the pandemic.
The virus period created huge demand for home tex, especially bed items, and buyers placed huge orders, he told the FE.
But with the resumption of economic activity, people started to go outside and demand declined, resulting in a huge stock for buyers, he explained.
Moreover, the ongoing war created uncertainty resulting in higher oil and food prices, forcing consumers to prioritise essentials like food, he added.
"January-February is the lean period when we have less orders and this year it [slack period] begins early," noted Mr Mosharrof.
Buyers adopted a 'wait-and-watch' policy regarding the level of their inventory centring on 'Black Friday' and Christmas sales, he said, expressing hope that the situation would reverse from March onwards.
Z&Z Fabrics Ltd, a concern of Noman Group, alone exports an estimated $200 million annually in home textile.
It is one of the largest home textile producers in South Asia with daily 0.3 million metres of fabric and it employs around 8,500 workers, he said.
Echoing Mr Mosharrof, Shahadat Hossain Sohel, chairman of Bangladesh Terry Towel and Linen Manufacturers and Exporters Association, said global home-textile buyers have slowed down their orders for the home textile fair in Germany beginning next month.
Messe Frankfurt is the largest fair for home textile that displays the latest trend, he said buyers also hold orders to re-negotiate price there.
There will be demand for home-tex items, especially towels in hospitals, old home and other caregiving organisations, he noted.
According to Mr Sohel, home-textile exports will increase manifold, provided existing yarn price, stable political situation and improved energy situation.
He, however, called on manufacturers not to be engaged in 'unhealthy price cut competition' and accept work orders below production costs.
According to Bangladesh Textile Mills Association (BTMA), more than a dozen of home-textile mills are registered with the association having a production capacity of around 550-million metres annually.
There are also a good number of home textile mills associated with Mr Sohel's association.
Home textiles such as bed-sheets, bedcovers, pillow covers, cushion covers, curtains, rugs, quilt, kitchen aprons, gloves, napkins and tablecloths are exported mainly to the European Union countries.
Many products are also exported to the USA and Canada, according to the association.
According to industry insiders, home textile is one of the first-line export sectors in Bangladesh with the ability to produce bulk products, which also accelerated the country to emerge as a global leader.