A move is underway to extend the existing import permit (IP) for onion by four more months to a period of eight months to facilitate onion shipment, in order to boost the supply of the key kitchen staple in the domestic market.
Currently, importers or traders get four-month time to import onions.
The Department of Agriculture Extension (DAE) under the agriculture ministry issues the IP.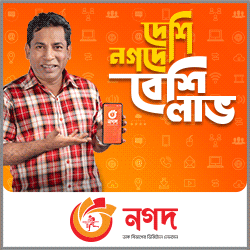 The progress came at an inter-ministerial meeting held at the commerce ministry recently, said officials.
Representatives from the agriculture ministry, DAE and other relevant state agencies were present in the meeting.
In principle, a good number of participants at the meeting expressed opinions to extend the existing time period of IP up to six or eight months in the context of Covid-19 pandemic situation, a senior official of the commerce ministry said.
He said his ministry had already sought specific opinions from the agriculture ministry on extending the IP time period.
He also expressed hope that the time frame of IP was likely to increase by two or four months from the existing level to ease the import of onion, in order to help enhance its supply in the domestic market.
The government's top priority is to stabilise the essential market during the ongoing pandemic, a meeting source added.
Currently, the commerce ministry is keeping a close watch on the key import and supply channels on the most-consumed item onion to avoid the repetition of unusual price hikes and also to keep onion prices stable in the domestic market by enhancing its supply.