Bangladesh has allowed India to use a part of its road network in Sylhet region to facilitate transportation of liquefied petroleum gas (LPG) and petroleum oil (POL) between their two northeastern states of Assam and Tripura.
Officials said the permission was given for a temporary period from August 03 to November 23 this year at the request of the Indian High Commission in Dhaka.
The Indian mission recently wrote to the Ministry of Foreign Affairs of Bangladesh, seeking permission in this regard as their infrastructure was damaged in the recent floods.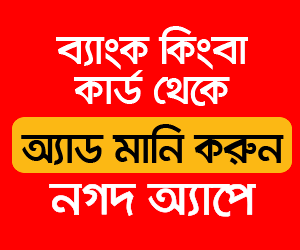 It sought permission for using the road network of Tamabil-Sylhet-Fenchuganj-Rajnagar-Moulvibazar-Shamseshernagar-Chatlapur border points of Moulavi-bazar.
Officials said the Roads and Highways Department (RHD), however, imposed a limit on the number of vehicles and the weight to be carried through the Bangladesh territories.
A consignment of the highest 10 vehicles with 10 tonnes of load per axle is allowed to cross the Bangladesh road each time. A maximum of 40 vehicles are allowed each day until November 23 next.
A road-user tax of Tk 1.85 per tonne for one kilometre, and a security charge for police administration will be applicable, said the officials.
The RHD and Indian Oil Company (IOC) signed a memorandum of understanding at the conference room of the Ministry of Road Transport and Bridges on Wednesday. The deal is effective from August 03, 2022 to November 23, 2022.
Additional Chief Engineer (Technical Service Wing) Dr Mohammad Abdullah Al Mamun and IOC Country Manager Mohammad Mazher Alam signed the MoU on behalf of their respective sides.
Earlier, Bangladesh and India had similar agreement in 2016 which was signed after inter-ministerial consultation held by the Ministry of Commerce and taking consent from the Ministry of Foreign Affairs.
Meanwhile, a team of officials from the Road Transport and Highways Department (RTHD) recently visited the proposed route and found a vulnerable bridge located between the Rajnagor-Shamsernagar-Chatla sections.
This is why the weight limit was imposed with a suggestion to use the Rajnagar-Brahmanbazar-Shamshernagar-Chatla route as an alternative until the bridge is rehabilitated, said the officials.
RTHD Secretary ABM Amin Ullah Nuri witnessed the signing of the deal while Director General of South Asia at the Ministry of Foreign Affairs Rakibul Hoque, Additional Secretary Neelima Akhter and First Secretary (Economic and Commercial) of Indian mission in Dhaka Pratik D Nei were present.