Foreign investors are showing greater interest in the country's ICT, pharmaceutical, agro processing, light engineering and automobile sectors, and blue economy in addition to the apparel sector.
To explore the investment opportunities in Bangladesh, a number of high level delegations from different countries, including Saudi Arabia, the United States and Turkey, have already reached Dhaka as an investment conclave begins today (Sunday).
They will participate in the two-day International Investment Summit 2021 Bangladesh organised by the Bangladesh Investment Development Authority (BIDA) in a hybrid format comprising physical events to be held at a city hotel and virtual platforms.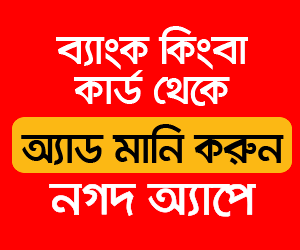 Prime Minister Sheikh Hasina will virtually inaugurate the international event.
This was disclosed at a press conference held at the BIDA office in the city's Agargaon area on Saturday.
Speaking at the press conference, Salman F Rahman, the prime minister's private industry and investment adviser, said the investment summit aims to brand the country, which has been uniquely transformed under the leadership of Prime Minister Sheikh Hasina.
"A number of foreigners during recent conferences abroad told us that Bangladesh is yet to project its achievement and positive changes in the economic arena," he said.
Bangladesh needs to frequently organise such events to highlight investment opportunities and enhance the image of the country, he said.
Replying to a query, the adviser said many new investors are showing greater interest in Bangladesh.
"Previously, a handful of courtiers like the US, the UK, Korea and Japan, would often make investment in Bangladesh. At present, many European and east Asian nations are showing high interest," he said.
He highlighted various factors such as expanding tax net, reducing tax-GDP ratio and digitisation of services, for facilitating business and investment in the country.
BIDA Executive Chairman Md Sirazul Islam said that so far, 2,574 people, including 465 foreigners, from 54 countries have already registered for the event.
Many high level delegates from different countries will take part in the event in person while many will join the event virtually.
The summit will highlight 11 sectors to attract investments, said Mr Islam, adding that a number of agreements will also be signed.
The summit with a tagline 'Bangladesh: Discover Limitless Opportunities' will feature plenary sessions on the country's economic zones, blue economy, 4IR, pharmaceuticals, transport, capital market, energy, financial services, agribusiness, leather, RMG and electrical & electronics, and plastic goods.