An international investment outreach event was held recently to promote Bangladesh as the next FDI frontier of Asia to global investors based out of Singapore.
Thursday's event, jointly organised by Hammer Global Investments of Singapore and Policy Exchange Bangladesh, brought together more than 30 investors representing global banks, family offices, M&A units, fund managers, professional services, investment advisory services, and entrepreneur investors, according to a press release.
The Bangladesh side was represented by noted entrepreneurs, senior BIDA officials, lawyers, bankers and economic and investment policy experts.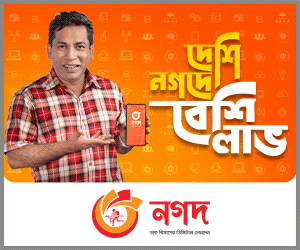 The event, aimed at promoting Bangladesh's economic strength, growth opportunities, and sectoral investment prospects, included two working sessions.
The first session provided global investors with overview of the country's economic growth performance and investment climate, highlights of investment regime and government programmes to facilitate FDI, the legal and the banking system and how they support FDI in Bangladesh.
Moderated by Wong Look Liew, Chief Investment Officer of Hammer Global, the first session included remarks from Roselan Araf, Managing Director of Hammer Global, Dr Masrur Reaz , Chairman of Policy Exchange, Ariful Haque, Director of BIDA, Barrister Margub Kabir, and Enamul Haque, Managing Director and Head of Corporate Banking at Standard Chartered Bank Bangladesh.
The second working session focused on promoting sectoral investment opportunities in four select sectors- textiles and apparels, healthcare, real estate, and technology.
Abul Kasem Khan, Director of AK Khan Group provided an overall assessment of private investment opportunities in Bangladesh and the four sectoral presentations were made by noted entrepreneurs Sharif Zahir, Managing Director of Ananta Group, M Zia Uddin , Chairman of Active Fine Chemicals, Asif Mahmood, Chairman of ADN Technology Group, and Hossain Khaled, Managing Director of Anwar Landmark.
The session also had a presentation on the country's systems on international capital flow and foreign exchange regime, presented by Ashraf Ahmed, Managing Director of Riverstone Capital.
As follow-up to the outreach event, Hammer Global Investments and Policy Exchange will continue to work with the global investors to take forward their FDI interest in Bangladesh an facilitate their linkages with the Bangladesh businesses and regulators.