Korea has shown interest in constructing another bridge over the River Meghna connecting Bhulta-Araihazar of Dhaka with Banchharampur of Chattogram under the modality of government-to-government public-private partnership.
A proposal put forward by Daewoo Engineering and Construction Company Limited is set to be placed before the cabinet committee on economic affairs today for approval.
Officials said the proposal from Daewoo was received at a follow-up 2nd Bangladesh-Korea joint platform meeting held in Dhaka on January 19.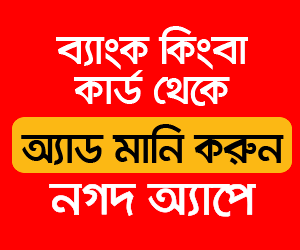 The Public Private Partnership Authority has endorsed the project among 12 schemes of different sectors which came up at the platform meeting for discussion.
But the Korean side has so far worked on three projects and Meghna Bridge has got top priority, they added.
"The Korean side has queried three projects in bridge, road and power sectors. Of these, Daewoo has showed interest in constructing Meghna bridge after getting report on preliminary feasibility study done by Bangladesh Bridge Authority (BBA)," said an official of PPP Authority.
Two other projects now under consideration are Dhaka-Mymensingh Expressway and Bashkhali power generation project, he added.
The BBA, the implementing agency of proposed 2.7- kilometre Meghna bridge project, placed the proposal at the joint platform meeting after carrying out a pre-feasibility study at an estimated cost of Tk 74.63 billion.
The study showed that the Meghna bridge project is economically viable finding an internal rate of return (IRR) 20:20, net present value Tk 46.68 billion and benefit cost ratio 2.28.
It also found that the volume of traffic on Bhulta-Araihazar-Banchharampur road increases at 6 per cent rate. The average daily traffic is expected to increase to 17,261 in 2024 and 24,484 in 2030 from 12,168 vehicles in 2018.
A BBA official said the Korean company showed interest through the Korean Embassy on March 22 finding its vital role in building alternative route to important national highways and establishing regional connectivity with India.
He said the new bridge over the Meghna would be using the Bhulta-Araihazar-Banchharampur regional road as an alternative road for both Dhaka-Sylhet and Dhaka-Chattogram national highway.
After completion of the project, this bridge will cut the distance between Brahmanbaria and Agartala of India. It will also create the scope of developing industries and employment opportunities.
The officials said the approval by the cabinet committee is now necessary to proceed the Korean proposal as per the procurement guidelines for PPP projects 2018.