After its successful development collaboration in decades, South Korea now looks for areas of new investment and cooperation in Bangladesh to take the bilateral ties to a new height.
Korean ambassador Lee Jang-Keun has said many Korean big companies are eager to explore and expand partnership with Bangladesh to make the latter's dream towards a developed nation by 2041.
"Infrastructure is the area where our two countries have enjoyed very close collaboration in several decades. This history and stories of infrastructure collaboration will move on further."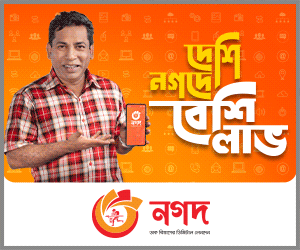 The envoy hopes to make infrastructure cooperation next to the garment sector which is another success story of economic cooperation between the two countries.
Korean embassy in Dhaka and Korea Trade-Investment Promotion Agency co-hosted the second 'Bangladesh Infrastructure Project Road Show' at a city hotel on Wednesday.
Eleven government agencies and 31 Korean construction and engineering companies, including 12 firms based in Dhaka, participated in exploring areas of future collaboration in infrastructure.
The Public-Private Partnership Authority (PPPA), Bangladesh Power Development Board (BPDB), Roads and Highway Department (RHD), Bangladesh Railway (BR), Bangladesh Bridges Authority (BBA), Dhaka WASA and Chattogram WASA joined the event.
PPPA secretary and CEO Sultana Afroz, Payra Port Authority member Mamunur Rashid, RHD additional chief engineer Riaz Ahmad Jaber, CWASA managing director (MD) AKM Fazlullah, DWASA MD Taqsem A Khan and BPDB chairman Mohammad Belayet Hossain also spoke.
Envoy Mr Jang-Keun says infrastructure development is the key to the success of Bangladesh's economic development and achievement of its grand vision to become a developed nation by 2041.
More than 100 Korean companies have so far participated in 210 infrastructure projects, including the Jamuna Multipurpose Bridge project built by Hyundai Construction in 1998, he adds.
Highlighting the Korean companies' engagement in infrastructure development since 1971, Mr Jang-Keun said Dhaka-Chattogram highway was developed by a Korean company after the independence of Bangladesh.
Korean companies' infrastructure collaboration is found in airport terminal and runway development, including the third terminal development at Hazrat Shahjalal International Airport.
Major Korean construction and engineering companies like Samsung, Hyundai, POSCO, GS, Halla, Taeyoug, Heelim and Dowhaare are operating their offices in Dhaka, according to the diplomat.
Bangladesh is the second-largest recipient of Korean ECDF (economic development cooperation fund) loan under which 24 projects worth $1.2 billion are implemented.
A framework agreement under Korean Exim Bank's ECDF loan was signed amounting to $700 million to invest in infrastructure projects here until 2025.
The amount may increase after Bangladesh's graduation from its least-developed country status.
Besides, five projects are under negotiation for Korean investment which was initiated through the 2019 PPP platform meeting.