Bangladesh has a huge prospect of attracting investors to the leather sector, especially to footwear, leather and leather goods production as the government offers a wide range of incentives to these businesses, Managing Director of Apex Footwear Ltd Syed Nasim Manzur said.
In his keynote address, Syed Nasim Manzur also said that the government provides 17 types of incentives to the leather sector which indicates the government's interest in the sector.
He also emphasised the need for simplification of existing customs laws, providing the leather sector with income tax rates similar to the apparel sector and declaring a credible action plan to implement CETP in Savar.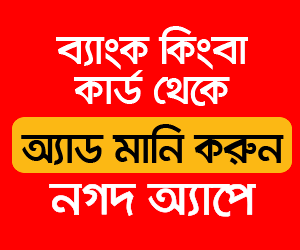 He presented the keynote titled 'Step up: Leather, Footwear & Leather Goods from Bangladesh' at a session of the two-day international investment summit organised by the Bangladesh Investment Development Authority (BIDA) at a city hotel.
Chairman of the Parliamentary Standing Committee on Ministry of Industries Amir Hossain Amu presided over the session on leather and leather goods.
President of Leather Goods and Footwear Manufacturers & Exporters Association of Bangladesh (LFMEAB) Md. Saiful Islam moderated the discussion.
Managing Director (MD) of Bay Footwear Limited Ziaur Rahman, spokesperson of 'Leather Naturally' Dr Mike Redwood and the MD of Sustainable Leather Foundation Deborah Taylor also spoke at the session as panellists.
Noting that Bangladesh itself is a huge market of leather goods and footwear with further export potentials, Mr Nasim Manzur said to ensure desired growth of the leather sector, the government should provide this sector with facilities similar to those offered to the readymade garment sector.
"Declare that fiscal incentives for this (leather) sector will be identical to that of the RMG," he said.
He also laid emphasis on creating a green channel for the import of inputs by BIDA registered and approved exporters.
Stressing the need for a strong supply chain, he said: "(Authorities concerned) need to incentivise supply chain to move to BD especially for non-leather and sneakers".
In her speech, Deborah Taylor said there is no doubt about Bangladesh's possibilities in the sector, but it needs to address the CETP issues in the Savar industrial estate. "With the potential growth, more environmental pollution, more impact and more environmental footprint need to be considered," she said.
Highlighting Bangladesh's huge advantage because of the abundant supply of the key raw material or rawhide, she said there should have been concerted efforts from both the tanners and government for addressing the CETP issue in Savar.
Md Saiful Islam said leather has been historically an important sector of Bangladesh's economy.
He said through transformation the leather sector has become one of the leading export earning sectors. However, there are huge untapped opportunities yet, he added.
According to data available with the BIDA, Bangladesh's leather and leather goods market size is estimated at around $3.0 billion and growing at a CAGR of 5.0 per cent.
Besides, the footwear market in Bangladesh is growing at the rate of 10 to 15 per cent annually.