The country's live crab and eel fish exporters have sought 30 per cent cash incentive on their export earnings as the sector is now in a tight corner due to the Covid-19 pandemic.
Bangladesh Live and Chilled Food Exporters Association (BLCFEA) has recently requested the authorities concerned to take necessary steps for increasing the rate of cash incentive to 30 per cent.
The sector, however, currently enjoys 10 per cent cash incentive for crab and eel fish exports.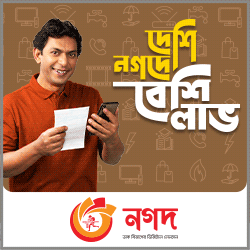 According to the evaluation of different state agencies, the crab and eel fish sector has been identified as severely affected due to the spread of the Covid-19 pandemic, mentioned the association letter.
The exporters cannot export the items to China, the main export market for crab and eel fish, as the pandemic situation has not improved, read the letter.
"Currently, we are exporting our consignments at lower prices to countries where the demand is low. As a result, the volume of exports has been dropped many times and local exporters are incurring huge losses," sector insiders said.
They expected that the government will consider their request as sector needs more incentives to continue its business in the international market and to offset losses.
The association has also sought 25 per cent cash incentive for the export of chilled fish. Now, the sector gets 5.0 per cent such incentive.
Country's export revenue from frozen fish and shrimp is about Tk 45 billion annually. Crab and eel exporters earned about Tk 6.0 billion in the last fiscal year. A major portion of export consignments of crab and eel went to the Chinese market, a sector source said.
Generally, live mud crab and eel fish are exported only by air. There are 218 members under BLCFEA.