State-owned commercial bank Janata Bank Limited (JBL) looks to adopt a higher cautious policy while selecting borrowers in the coming days to help increase profitability.
The bank will also prioritise agriculture, power and CMSME sectors to provide with loans in line with the government's policy to support them.
This was observed at the 15th Annual General Meeting (AGM) of the bank held at its head office in the city's Motijheel area on Sunday.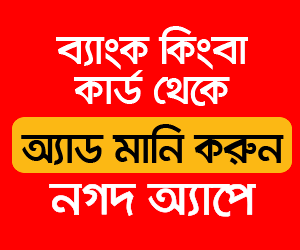 JBL Chairman Dr SM Mahfuzur Rahman presided over the AGM while its Managing Director & CEO Md Abdus Salam Azad made opening remarks.
Additional Secretary of the Financial Institutions Division Mofiz Uddin Ahmed, JBL directors Ajit Kumar Paul, KM Shamsul Alam, Mohammad Asad Ullah, Ziauddin Ahmed, Md Abdul Majid, Rubina Amin and Meshkat Ahmed Chowdhury were present at the meeting.
Bangladesh Bank-appointed observer Md Humayun Kabir, JBL Deputy Managing Director (DMD) Md Abdul Jabbar, Sheikh Md Zaminur Rahman, Md Asaduzzaman, Md. Quamrul Ahsan, CFO Md Nurul Alam, Company Secretary MHM Jahangir and other general managers also joined the AGM, among others.
Speaking on the occasion, Dr Mahfuzur Rahman said the bank has made remarkable progress in the past three years turning around from adverse situations.
He lauded the roles of the bank's staff representing from different levels.
JBL MD Abdus Salam Azad said the bank's deposits crossed Tk 1.0 trillion last year marking a rise of over 23 per cent.
The bank made a net profit of over Tk 3.0 billion in 2021 which was significantly higher than Tk 140 million only in the previous year.
The bank's MD also said the classified loan of the bank decreased from 22.69 per cent to 17.61 per cent.
"Since the bank has taken a strong stance against defaulters and enhanced monitoring, the amount of classified loans will gradually decrease," he said.
Earlier, the bank's high-ups paid homage to the portrait of the Father of the Nation Bangabandhu Sheikh Mujibur Rahman located at the bank premises.