The central bank has allowed local contractors to open bank accounts abroad without its prior approval.
The resident contracting firms awarded with work orders to implement projects abroad can open bank accounts in the respective countries jointly with non-resident co-partners to credit payments received against the works.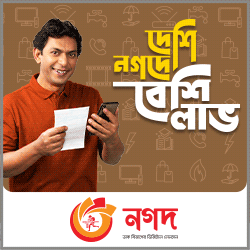 Bangladesh Bank (BB) issued a notification on Tuesday, relaxing the relevant regulation.
"The accounts can also be deposited with short-term loans from external sources against the project works. But collaterals from Bangladesh are not permissible for the loan," it said.
It also said that the balance held in the accounts are usable for settlement of the project-related bona fide payments abroad.
"We've relaxed the regulation to facilitate our contractors to maintain project accounts in other countries where project works are to be implemented," a BB senior official told the FE, explaining the main objective of the policy relaxation.
He also said it would also help minimise the risks of such contractors.
The contracting firms have been asked to submit quarterly progress reports of the project works along with bank statements to the authorised dealer (AD) banks regarding transactions in the accounts within 10 days of the following month at the end of a quarter.
Within one month of completion of the project works, resident contracting firms will repatriate their surplus earnings to Bangladesh, according to the notification.
However, specified funds as per contractual agreements will be allowed to retain in the accounts for the agreed period, it added.
The central bank also allowed the resident contracting firms to arrange escrow accounts abroad, if warranted, to be operated by escrow agents.
An escrow account is a third party account where funds are kept before they are transferred to the ultimate party.
The inward remittance against the income from such projects will be admissible for deposit to ERQ (export retention quota) accounts up to the portion permissible for service exports, according to the notification.
The AD banks have been asked to make sure the deduction and payments of applicable taxes and routine reporting formalities to the central bank.