The country's primary textile millers called on the government to provide cash incentive for exporters of readymade garment (RMG) items made from man-made fibre (MMF) only after ensuring that they use locally produced yarn and fabric.
They argued that such a move would help develop the backward linkage industry in the country and achieve higher realisation of export proceeds.
Bangladesh Textile Mills Association (BTMA), in a letter to the commerce minister on July 16, made the plea after the ministry backed the RMG makers' demand that they be provided five per cent cash incentive on exports of non-cotton apparel items.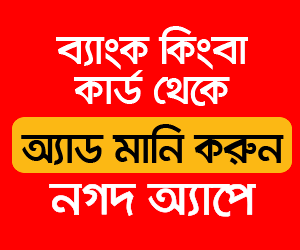 In response, the commerce ministry has recently written to the finance ministry about this issue.
Welcoming the move, the BTMA in the letter said a 5.0 per cent cash incentive will help increase RMG exports and ensure the growth of overall textile and clothing sectors.
"Larger share of exports of non-cotton RMG items is made using the imported fabrics and thus little value addition takes place, resulting in low foreign currency retention against exports," BTMA president Mohammad Ali Khokon said in the letter.
With the rise in global demands for MMF or non-cotton based garments, the BTMA spinning millers are producing viscose, polyester, various filament yarn and blended yarn using the imported MMF and making 'deemed exports' to local RMG exporters, he said.
Besides, a good number of MMF and its raw materials pet chips (textile grades) producing mills are being set up in the country to meet local MMF requirements, he said, expressing hope that these units will come into production by the end of next year.
The previous 25 per cent cash incentive helped develop a strong backward textile linkage industry and now the industry meets 85 per cent and 40 per cent of the demands for knitwear and woven fabrics respectively, Mr Khokon noted.
The country fetched US$23.21 billion and US$19.39 billion from exports of knitwear and woven items respectively in the just concluded fiscal year.
He urged the government to provide a 5.0 per cent additional cash incentive on exports of RMG produced from MMF considering the three stages production-yarn from MMF, fabric from yarn, and then RMG.
When asked, Bangladesh Knitwear Manufacturers and Exporters Association (BKMEA) executive president Mohammad Hatem citing a central bank circular said the garment exporters are receiving 4.0 per cent cash incentive provided with raw materials like yarn and fabric sourcing from the local market.
The BTMA has slightly changed their demands, he added.
"Local millers can meet less than 1.0 per cent of domestic demands for such man-made fabric whereas the global demands for such garments replaced the same for cotton-based items in recent years," he said.
About 2.5 million spindles are being set up and it would take at least two to three years to come into production, he said, raising a question as to how the situation could be managed in the meantime.
Incentives should be given on MMF garment exports to encourage local exporters to go for this segment irrespective of imported yarn and fabric, he noted, adding that additional two or three per cent could be added later for the local raw material sourcing.
According to the industry insiders, with the increase of earnings through RMG exports over the decades, the consumption of cotton has also been on the rise and still the majority of the exportable RMG items are based on cotton.
The import of MMF like polyester staple, viscose and tencel is on the rise following the rising demand amid changes in the global fashion trend, they added.
According to BTMA, some 0.15 million tonnes of MMF were imported last fiscal year while about 50 local millers partially produce such items.