Speakers at a consultation on Saturday suggested ensuring hassle-free services in providing Covid-19 vaccination to migrant workers.
To this effect, they recommended arranging vaccination programme at airport premises so that migrant workers can receive it shortly before their departure from the country.
They said such a move by the authorities can help the outbound migrant workers get vaccinated without difficulties.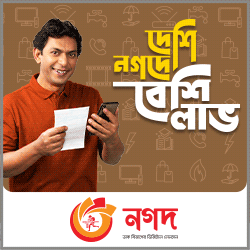 The 'Post-Budget National Consultation for the FY 2021-22 on Migrants Workers' Welfare' was organised by three organisations-Parliamentarians' Caucus on Migration and Development, Bangladesh Civil Society for Migrants (BCSM) and WARBE Development Foundation.
Parliamentarians, officials, and migration experts attended the virtual event. They also sought clear information for the outbound Bangladeshi workers about required vaccines which had been approved by the destination countries.
In recent times, Saudi Arabia has been allowing the entry of migrant workers having vaccinated first dose in their home country, and another dose in their country.
The speakers urged the government to increase budget allocation for the overseas employment sector. At the same time, it is necessary to implement it properly to protect the interests of migrant workers.
They also emphasised the necessity of one stop service centre at upazila level to disseminate services and information. Besides, they sought proper utilisation of wage earners' welfare fund for the wellbeing of workers.
Md Mazadul Hoque, a banker, presented a powerpoint on 'Post-Budget Analysis for FY 2021-22 on Migrant Workers' Welfare' at the programme.
Parliamentarian Barrister Anisul Islam Mahmud was the chief guest while Barrister Shameem Haider Patwary, parliamentarian and chairperson of the Caucus, CR Abrar, executive director of Refugee and Migratory Movements Research Unit (RMMRU), and Saiful Haque, chairperson of WARBE Development Foundation, among others, spoke there.