The Anti-Corruption Commission (ACC) is set to submit a list of 29 individuals and 14 organisations, who allegedly have laundered money abroad, to the High Court (HC) today (Sunday).
Their names appeared in the leaked Paradise Papers and Panama Papers documents as 'money launderers'.
The persons included Abdul Awal Mintu, Nasreen Fatema Awal, Tabith Awal, Tafsir Awal, Tazwar Md Awal, Moghol Farida, Shahid Ullah, Chowdhury Faisal and Ahmad Samir.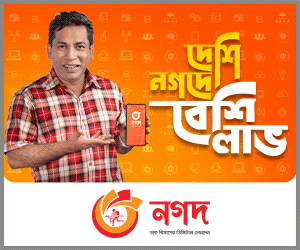 The list also included the names of Musa Bin Shamser, Fazle Elahi, KH Asadul Islam, Zulfiqure Ahmed, Tajul Islam Tajul, Mohammad Malek, Shahnaz Huda Razzak, Imran Rahman, Mohammad A Awal and Eric Jonson Andres Wilson.
It also included the names of Farhan Yakubur Rahman, Tajul Islam, Aman Ullah Chagla, Mohammad Atikuzzaman, Mohammad Rezaul Hoque, Mohammad Kamal Bhuiyan, Mastaba Rahman, Farooq Palwan and Mahmud Hossain.
The list will be submitted to the HC, said ACC lawyer Khurshid Alam Khan.
The ACC has prepared the list in compliance with an HC order passed on February 28 this year.
The HC sought to know the names of the Bangladeshi nationals who have deposited money with the Swiss banks and what steps have been taken to bring back that money.
The HC bench of Justice Md Nazrul Islam Talukder and Justice Mohi Uddin Shamim passed the order after holding hearing on a petition filed in this regard.
It issued ruling over the issue asking the respondents to explain as to why the their failure and inaction to arrange for recovery of large amount of money laundered by Bangladeshi citizens or companies which secreted and deposited in foreign banks, particularly in Swiss banks, should not be declared illegal.
In the ruling, it also wanted to know from the respondents as to why a direction should not be given to initiate immediate probe on upon Bangladeshi companies and citizens disclosed in the Panama Papers and Paradise Papers leaks and to report compliance of the progress before the court in every month.
Finance, PMO, commerce, foreign, home and law secretaries, ACC, Bangladesh Bank governor, IGP and other respondents were asked to comply with the order within four weeks.
Petitioner lawyers barrister Abdul Kaiyum Khan and advocate Subir Nandi Das appeared in the court in support of the petition.
Attorney general AM Amin Uddin and deputy attorney general AKM Amin Uddin Manik appeared for the state and advocate Khurshid Alam Khan represented the ACC.
The petition was filed on February 01 with the HC seeking its directive upon the respondents to take appropriate steps for bringing back of the laundered money from foreign banks, including the Swiss banks.