The Mongla port has attained the capacity to handle gearless vessels as it procured necessary equipment, including heavy-duty cranes.
The port authority in a recent notification said that it has procured a good number of cargo and container-handling equipment to enhance the capacity of the country's second seaport.
The port recently installed four mobile harbour cranes and two multipurpose mobile cranes in its jetties.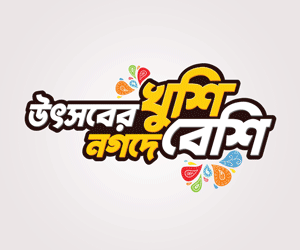 Earlier, the port had been handling only the geared vessels for lack of required equipment.
"Now Mongla port can handle gearless ships up to twelve rows of containers," according to the notification.
Contacted on Tuesday, Mongla Port Authority Chairman Rear Admiral Mohammad Musa said the procurement of these cranes has increased the port capability significantly.
"We hope to be able to load and unload containers and cargos of any size with these new cranes," he said.
Mr Musa said the port authority has taken a project for extension and modernisation of facilities under which a total of 75 equipment will be bought gradually. "These cranes are a part of that project."
"With the new cranes, I will be able to handle an increased number of ships and the turnaround time will be lesser," he added.
The Mongla port's container and cargo handling capacity remained under utilised due to the unwillingness of businesses.
Moreover, the large vessels cannot approach the jetties due to lower draft which is another reason behind under utilisation of the capacities, according to officials.
Last year, the port authority completed dredging of the outer bar of the port to deepen the draft, facilitating the vessels with a 9.5-metre draft to anchor there.
Currently, a project worth Tk 7.94 billion is in progress to dredge the inner bar of the port so that the vessels of 9.5- metre draft can anchor in the jetties like that of the Chattogram port.
The port officials expected that once the dredging project is completed, the handling of cargoes and containers would increase significantly.
Besides, they said that once the Padma Bridge opens for traffic, the businesses would be interested in the port as the travel time to the capital will reduce.
In fiscal year 2020-21, the port handled 43,959 TEUs (twenty-foot equivalent units) of containers compared to 59,476 TEUs in the previous fiscal.
The port handled a total of 11.94 million tonnes of cargos in FY 2020-21, up from 11.03 million tonnes in the previous fiscal year.