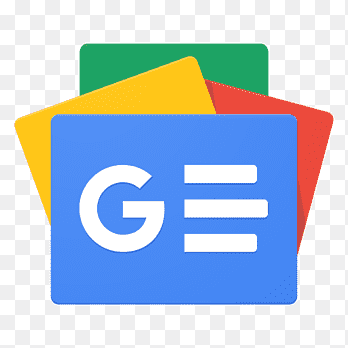 For all latest news, follow The Financial Express Google News channel.
Motorbike sales have seen a significant rise in the country over the past several years as the import-based industry gets a boost from the government's policy support.
According to trade insiders, about 0.25 million motorbikes were sold annually before 2015. The figure has now almost doubled to 0.44 million.
Following a 'tax review' in fiscal year (FY) 2016-17, the industry witnessed a significant growth in sales as the prices of two-wheelers came down, said the insiders.
Presently, the sales growth rate is now 11 per cent, they added.
Insiders expressed the hope that industries ministry's latest policy to provide incentives for local manufacturers will further raise sales and expand the industry.
Md Rezaul Karim, national sales manager of Uttara Motors, said, "The current motorbike market size is Tk 55 billion in Bangladesh."
The demand for motorbikes may rise to 0.5 to 0.6 million by FY 2020-21, he told the FE.
Uttara Motors has a 45 per cent market share in the country, he said.
Local makers have huge prospects in the coming years in meeting the growing demand for such vehicles.
Runner is currently the lone motorbike maker, meeting 14 per cent of domestic demand for motorbikes, said an official of the business group.
It also exports two-wheelers to neighbouring Nepal and is all set to ship bikes to Bhutan from this month, said Wahid Murad, a spokesperson for Runner Group.
"The local industry had a tough time in FY '14 due to political instability," he added.
"But things have changed now, with Runner registering a sales growth of 14 per cent from 11 per cent earlier," Mr Murad stated.
Once the Motorcycle Industry Development Policy 2018 is implemented, he said, the sales of bikes would rise to 1.0 million from 0.4 million.
The policy that got the cabinet's go-ahead on September 10 is aimed at raising the sales of bikes -- 0.5 million by 2021 and 1.0 million by 2027.
Importers and local manufacturers said the industry's current growth will surely contribute to job creation.
Employment is expected to rise 1.5 million from the existing 0.5 million, according to trade experts.
Some essential components of bikes like battery, chain and seat are currently made locally.
Local firms have separate research teams to innovate most-modern and low-cost products and parts with engagement of local engineering students and experts, he said.
Meanwhile, the National Board of Revenue has also reduced supplementary duty on the import of such components.
Besides, the central bank has issued a circular regarding a 10 per cent cash incentive on motorcycle exports after the cabinet approved the policy.
According to the policy, motorbike registration fee will be adjusted with the neighbouring countries considering the local industry's expansion and customer interest.
Bangladesh Road Transport Authority (BRTA) director (road safety) Md Mahbub-E-Rabbani said registration of motorbikes has increased following higher sales.
But the BRTA is yet to get any instruction regarding a review of motorbike registration fees.
According to the BRTA, the number of motorcycles registered only in Dhaka increased to 4,69,888 in April 2018 from 2,10,081 in 2010.
In 2017, around 75,251 motorcycles were registered with the BRTA.
Introduction of ride-sharing services in the country has caused the demand for two-wheelers to rise manifold, businesses and BRTA officials pointed out.
Currently, there are 1.4 million registered motorbikes in the country, according to industries ministry.