Submission of income tax returns with financial details is the responsibility of an individual and law enforcers can hold the taxpayer concerned responsible in case of misdeclaration of income, said a top tax official.
Tax consultants can extend cooperation to let taxpayers know about the changes in relevant tax laws and calculate taxes according to the latest provisions, he said.
But paying the right amount of taxes is the responsibility of a taxpayer, said Md Alamgir Hossain, member of income tax policy wing of the National Board of Reverence (NBR).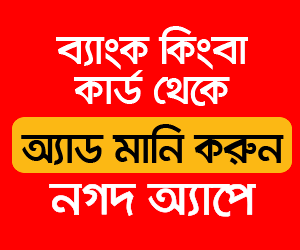 The NBR member made the comments at a programme jointly organised by Economic Reporters Forum (ERF) and Golden Bangladesh at ERF office in the city on Monday.
The newly launched eReturn can greatly help taxpayers file tax returns as they do not need to know tax laws, rules or regulations since the system will calculate their taxes, he said.
"Cost of compliance can be reduced by eReturn," he said.
People having assets worth below Tk 4.0 million or no regular income will be able to submit their tax returns within a couple of minutes in the online system, Mr Hossain mentioned.
He said the eReturn system would integrate the Accountants General office and the Bangladesh Road Transport Authority (BRTA) soon to facilitate taxpayers, who pay source tax, in submitting returns online.
The NBR member said the time for submission of tax returns would not be extended this year beyond November 30, 2021 (today), but taxpayers could apply for time extension up to two months beyond the deadline.
People, who do not have complex nature of income, can avail the eReturn system but other taxpayers may need to take help from tax consultants, he said.
Jahangir Alam, executive director of Golden Bangladesh, and a renowned tax consultant, said taxpayers should take opinions from tax practitioners to avoid any tax-related hassle or dispute in future.
Golden Bangladesh, a non-profit private organisation, every year supports the ERF members in filing tax returns on their own, and also creates awareness among taxpayers.
Mr Alam, however, suggested that the government extend the time for submission of tax returns - scheduled to expire today. The response from taxpayers is still very poor and the time for tax returns should be extended by a month until December 31, 2021, Mr Alam added.