An 18-member national technical team of the revenue board will work to make the customs-assessment system paperless through automation.
The National Board of Revenue (NBR) formed the body - 'Customs Automation National Technical Team' - on Monday comprising its officials of customs and ICT wings.
In 2016, Bangladesh ratified the Trade Facilitation Agreement of the World Trade Organization (WTO) to introduce paperless trade.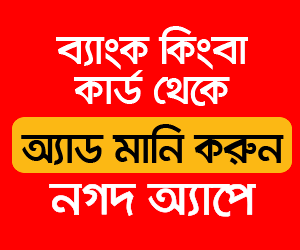 Md Masud Sadiq, member of customs policy and ICT, who will lead the committee, said the overall automation activities of the customs wing would be monitored by the team.
Although the initiative to launch paperless customs assessment was taken several years ago, it has not seen any significant progress.
Responding to a question, Mr Sadiq said automation of the customs system alone would not bring any result as the assessment process is linked with activities of the other entities.
"Other stakeholders, including port, freight forwarders, clearing and forwarding agents, banks and certification issuance authorities, have to introduce the paperless system too along with customs," he said.
Currently, two large projects of customs automation - National Single Window and Bond Automation - are under process. Directors of the projects are also members of the national technical team.
Automation of the customs wing is currently running under the Asycuda World system, supported by UNCTAD.
According to terms and reference, the team will place a future work plan on customs automation to the NBR chairman.
The team will also prepare an Annual Procurement Plan to implement the work plan.
For procurement of hardware, software and middleware, the team will prepare specifications and approve those.
If needed, the team can co-opt experts from outside.
The team will hold meetings once every two months and submit a report to the chairman.
Paperless trade will reduce time and harassment in export and import of goods, especially in less developed countries.
The bureaucratic red tape and procedural complexities sometimes delay trade activities, increase trade costs and deteriorate the quality of goods. As a result, consumers or end-users have to shoulder the burden of higher prices.
In the Trade Facilitation Agreement, there are provisions for expediting the process of releasing and clearing goods from ports. Clearance of import-export goods in transit also has to be expedited under the agreement.
According to an estimate, full implementation of the agreement could reduce trade costs by an average of 14.3 per cent and boost global trade by up to $1 trillion per year.
Customs officials said as a LDC-graduating nation, Bangladesh would be able to see a significant trade boost if it can introduce a paperless system by 2026.
At the United Nations Economic and Social Commission for Asia and the Pacific, in 2016, member states adopted the Framework Agreement on Facilitation of Cross-border Paperless Trade in Asia and the Pacific to accelerate trade digitalisation - the electronic exchange of trade-related data across borders.