Non-resident Bangladeshi (NRB) engineers are consolidating their position with their professional skills and integrity in the US market to ensure a strong footing in the ever-growing global ICT sector.
A good number of Bangladeshi engineers have established their own engineering, and information and communication technology (ICT) firms in the USA and carrying out high-end ICT functions globally.
Faisal Qader, president of the American Association of Bangladeshi Engineers & Architects, has shared this inspiring story with the FE recently.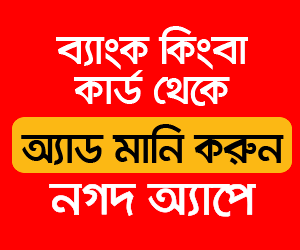 These NRB-owned firms are working with global tech giants like Microsoft, Intel, Cisco and Tesla under different categories and involved in providing necessary hardware and software services.
Bangladeshi firms are also involved in providing very sophisticated ICT solutions, including cyber security services, continues Mr Qader.
He cites Technauf LLC, a Bangladeshi-held ICT firm, as an example.
Technauf provides cyber-security services to the Internal Revenue Service that looks after revenue collection in the USA like the National Board of Revenue in Bangladesh.
Mr Qader profusely proclaims the feat of a Bangladeshi engineer who has innovated the main feature of the world's mostly-used video-sharing platform YouTube.
Bedsides, Bangladeshi engineers are working in different senior management positions in globally-reputed tech firms like Apple, Google and Facebook.
To groom Bangladesh engineers further, his association has been helping Bangladeshi students through providing stipends and jobs during their studies in the USA.
The platform also hosts seminars and workshops centrally in the USA every two years to share views and business ideas among Bangladeshi engineers and help attain their business goals further.
Bangladeshis inv-olved in other professionals, students and kids also take part in the conventions to get knowledge in latest engineering innovations and technologies, mentions Mr Qader.
This year, the biennial convention of the association will be will be held on October 07-09 at Gaylord National Resort in Washington DC.
Exchanging views and knowledge in respective engineering, architectural and technology fields among members are the main target, he remarks.
A number of events like science fair, seminars on critical topics, job fair and placement, networking sessions, cultural show, math and trivia competition for kids are organised.
The event includes the biennial general meeting followed by a musical soiree where international and Bangladeshi artists perform.