Only the scheduled banks will be able to avail funds from a Tk 1.0 billion refinancing scheme dedicated to digital nano loans, aimed at improving the livelihoods of the marginalised communities.
The banks will have to have a 'participation agreement' with the Bangladesh Bank's (BB) Financial Inclusion Department to be eligible for the fund to disburse among the clients, according to a circular issued on Monday.
The banks will also have to sign a memorandum of understanding (MoU) with the mobile financial services (MFS) providers for disbursing the nano loans to the underprivileged people.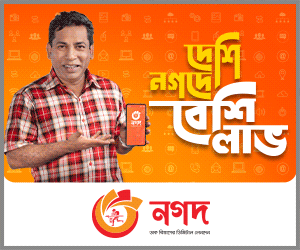 "And, a copy of the MoU needs to be submitted with the application for seeking the fund," said the circular.
If the tenure of the disbursed fund is for less than 3 months at the clients' end, it should be realised in monthly instalments.
But if it is for more than three months and less than six months, the first instalment will have to be realised quarterly and the remaining portion in monthly instalments, it mentioned.