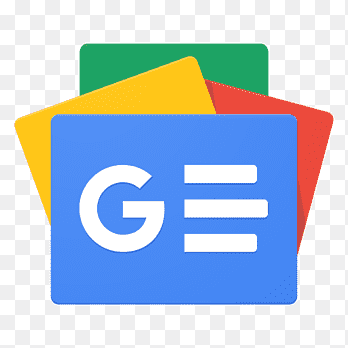 For all latest news, follow The Financial Express Google News channel.
Speakers at a programme on Tuesday said Padma Bridge will play an important role in enhancing cross-border trade with India and beyond.
To tap the economic potential in the South Asian economic bloc, they also called for an immediate improvement in logistics at land ports in India and Bangladesh with removing tax and non-tax barriers to reap mutual benefits.
The observations and call were made at the programme organised at a city hotel, marking the 21st founding anniversary of Bangladesh Land Port Authority (BLPA). State minister for shipping Md Khalid Mahmud Chowdhury was present as the chief guest.
Mr Chowdhury said the country's dream infrastructure project Padma Multipurpose Bridge will be inaugurated on June 25 and the 6.15-kilometre bridge will certainly enhance the economic activities across the country.
And the land ports will gain huge benefits from it with dealing increased trade between India and Bangladesh. "We need to enhance the capacity of the ports and improve its services. We have already automated two ports and do the same for others in the coming days."
Lawmaker and former FBCCI president Md Shafiul Islam said bilateral trade between Bangladesh and India is less than US$10 billion.
"There are enormous economic potential but we could not properly utilise this," he added.
He said India is one of the major cotton producing countries while Bangladesh's main export earning sector is apparel. "We can source it from India and export finished goods to the neighbouring country which would help enhance trade," he said.
Experts predict that Padma Bridge will add 1.5 per cent to the Gross Domestic Product (GDP). "I think it will increase by 2.0 per cent in the next five years through enhancing cross-border trade significantly," he added.
Indian High Commissioner to Bangladesh Vikram K Doraiswami said bilateral trade between the two friendly-countries continues growing remarkably.
In the outgoing FY'22, he said, Bangladesh would like to see that the value of her export to India has not just maintained a US$ 1.0 billion-mark. It has gone up to US$2.0 billion. Simultaneously, India's export to Bangladesh also increased because of improvement in logistics.
"Just imagine, if we significantly improve logistics on both sides how much it will benefit us," he said.
The Indian envoy said Bangladesh and India started joint study on economic partnership agreement, which will hopefully be endorsed by trade ministers soon, allowing the countries to start negotiations.
"So, well before Bangladesh graduates from the LDC status, we should have comprehensive economic partnership that would also put pressure on us to improve logistics further," he added.
Chairman of parliamentary standing committee on ministry of shopping Major (retd) Rafiqul Islam urged the officials handling land ports to carry out their duties in a faster way to avoid waste of time.
"The unnecessary time loss would ultimately cost the consumers," he said.
Secretary of the ministry of shipping Md Mostafa Kamal said they want to make the land ports stronger to enhance cross-border trade with India. "Land ports account for over 40 per cent of bilateral trade with India," he added.
Presenting a paper, BLPA chairman Md Alamgir said there are 24 land ports, including one with Myanmar, across the country. Of them, 12 are in operation fully.
Citing statistics of inter-regional trade in three regions, the East Asian and Sub-Saharan economic blocs accounted for 50 per cent and 22 per cent of global trade while it is less than 5.0 per cent in BBIN (Bangladesh, Bhutan, India and Nepal) region.
"We need to increase the volume further as there are huge untapped potential available," he said, suggesting lifting trade barriers like inadequate transport and trade infrastructure, tariff and non-tariff barriers, cumbersome regulations and manual process and poor connectivity and trust deficit.
President of India-Bangladesh Chamber of Commerce and Industry (IBCCI) Abdul Matlub Ahmed also spoke at the event.