The Chittagong Port Authority (CPA) has requested the exporters and importers to take delivery of their containers during the Eid-ul-Azha holidays to help keep yard space free for ensuring smooth operation of the port.
In a recent letter to the stakeholders, the CPA said the port operation would remain suspended for an eight-hour period on the Eid day, and after that activities would resume at 4:00 pm.
It also said the number of import and export containers in different yards of the port increased sharply before the Eid.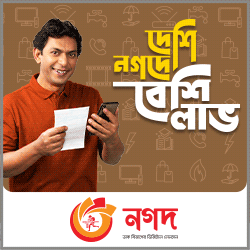 "The slow delivery of containers is causing congestion in the port yards and hindering operational activities," the CPA letter added.
A senior CPA official told the FE that delivery of containers goes down drastically during the weekly and festival-linked holidays, as factories and warehouses remain shut.
As a result, the number of containers in the port yards soars, which disrupts operational activities.
He said presently there are about 38,000 TEUs (twenty-foot equivalent units) of containers in Chittagong Port yards against their storing capacity of 49,018 TEUs.
"Steps have to be taken to take delivery of containers by keeping warehouses and factories open during the holidays."
Inadequate delivery of boxes may result in severe space shortage in the port yards. Thus un-stuffing of less-than-container load (LCL) boxes would be tough, the official opined.
Another official said the CPA, being requested by the users, took adequate measures and deployed required staffs during the Eid-ul-Fitr holidays to ensure delivery of boxes.
However, the port users did not show up that much on those days, and the volume of delivery came down drastically. The port authority expressed resentment to the port users then by sending letters.
On Monday, some 12 container vessels were waiting at the outer anchorage of the country's prime seaport Chittagong, while 13 more were loading and unloading boxes in the jetties.