Public transportation app Jatri to make passenger experience happier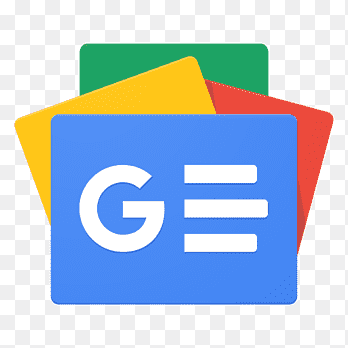 For all latest news, follow The Financial Express Google News channel.
Bangladeshi technology start-up, Jatri, announced that it has closed a seed round for an undisclosed amount backed by Superangel, Falcon Network, Tahseen Consulting, and leading angel investors – many of whom were early investors and advisors to leading transport apps like Bolt (previously Taxify), Uber, Bird, Angkas, and Buseet.
Jatri's pre-seed financing came from Adventure Capital, a global venture capital fund founded by Fahim Saleh, an early investor in Pathao and several other on-demand transport apps. The participation of prominent global investors in Jatri's seed round indicates a growing appetite for early-stage investments in Bangladesh, one of the fastest growing economies in the world, says a press release.
Mikko Silventola, chairman of Frontier Growth Capital, says "Jatri is already transforming the public transport experience in Bangladesh. It is the type of startup that global investors are fighting to get into. Several of the early signs I saw as the first investor in Bolt, I see in Jatri – it has a great technology, significant traction, and a world-class management team."
"When most people think of startups, they envision Silicon Valley. We back world-class founders in emerging and frontier markets who are empowering and uplifting the next billion. Bangladesh doesn't have Silicon Valley's mystique, but its entrepreneurs are building transformative, world-class companies. In Jatri we see a passionate, experienced management team where we believe our capital and expertise can transform public transport in Bangladesh and globally leveraging technology," said Wes Schwalje, chief operating officer of technology advisory and investment firm Tahseen Consulting.
Jatri was founded in early 2019 by Aziz Arman, Khondoker Taswar Zahin, and Zia Ahmed who saw an unmet need to enhance the reliability of public transport to address Bangladesh's notorious traffic congestion challenges and insufficient public transport system. According to the United Nations, Dhaka's traffic congestion reduces GDP (gross domestic product) by six per cent annually and pushes commuters to use private vehicles to get around due to lack of public transport coverage and passenger-centric services offered by transport operators - thereby creating a virtuous cycle that results in more congestion from significant private vehicle use.
Jatri views increased bus ridership as a critical solution to enhance public transport ridership. The founders have set about redesigning the passenger experience for public transport users starting with buses. Jatri's mobile application enables digital tracking and ticketing which significantly enhances the rider experience on buses. Its technology also enables bus operators to enhance schedule adherence and optimise travel times. The result is a more seamless, reliable, and stress free passenger experience and enhanced fleet management capabilities for bus operators to significantly improve services levels and bus system performance.
"We are very grateful to be supported by such a prominent team of business builders and investors. Our initial target is to significantly enhance the rider experience on buses, but we are just getting started. We plan to look at other transport modalities and view enhancing the public transport experience as a global challenge that Jatri's technology is uniquely positioned to solve. We are creating a solution born in the developing world but also applicable to address congestion and enhance public transport ridership in the developing and developed world," said Aziz Arman, co-founder and chief executive officer.
In just over eight months of operation, Jatri has over 30,000 unique users, and its technology has been used by leading bus operators to complete more than 50,000 trips. The funding raised in its seed round will allow Jatri to significantly scale-up its services in Bangladesh's populous metropolitan areas and fast track product development for additional transport modalities.
Fahim Rahman, managing partner of Noksha Capital and angel investor says, "The intra-city public transportation market in Bangladesh desperately needs technological reform. Simple improvements, like more reliable timings, mean people get to work on time, while transparent pricing and digital payments build confidence allowing commuters to leave their cars at home. Digital routing and on-time performance enhancement means more efficient fleet management for operators. Jatri's achievements in such a short time are nothing short of extraordinary and is a testament to the tenacity of the team."
Jatri is improving the commute of thousands of public transport passengers while complementing the significant investments Bangladesh is making in transport infrastructure.
"We look forward to working with the Bangladesh Road Transportation Authority, the Bangladesh Bank and the ICT Ministry to enhance regulations supporting the growth of intermediary lead generation technologies like Jatri. A key reform that is urgently needed is to revisit the payment service provider law to support Bangladesh's emerging digital economy while also enabling transformative startups like Jatri to continue to innovate without barriers to scale," said Rahman.