Heavy rain and inundation caused by depression in the Bay damaged standing Aman crops on over 0.14 million hectares of land in Jashore and Barishal agronomical regions in three days, according to official figure.
Nearly 0.42 million tonnes of rice were expecting from the lands which is unlikely to be achieved, said insiders.
Cyclonic storm Jawad, which later turned into a low brought heavy rainfall in southwestern Jashore, Kushtia, Magura, Narail, Chuadanga, Jhenaidah districts and Barishal, Bhola, Patuakhlai, Jhalkathi, Barguna and other costal districts from Saturday to Monday which hit standing Aman crops waiting to be harvested within few days.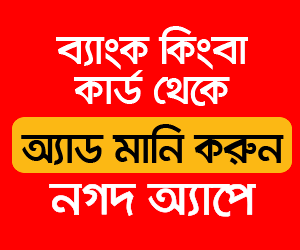 Farmers in the Jashore agronomical region witnessed utmost losses as crops on nearly 0.1 million hectares witnessed medium to total damage due to the three-day long rains that inundated matured rice crops, a primary data of the Department of Agricultural Extension (DAE) showed.
According to the government statistics, the country produced 14.43 million tonnes of rice in Aman season last year.
The ministry of agriculture had fixed a target to produce 15 million tonnes of the rice from 5.73 million hectares of land this year but cultivation was done on 5.63 million hectares.
Aman is the second largest cropping season in the country which comprises 38 per cent of overall rice output.
An official at the DAE said despite the damage some amount of paddy could be saved but it would not be enough to meet the targeted output in Jashore region due to the untimely rain.
"The production loss in the southern regions would further make rice market pricier," farm economist Prof Golam Hafeez Kennedy, said.
He said proper data on losses should be available soon and Aman output data should be disclosed just with the end of the harvest so that policy makers could adopt timely import policy.
Prices of staple rice, however, increased by Tk 2.0-3.0 a kg last week before the start of the depression-influenced downpour even amid the peak time of the Aman harvesting and marketing season, according to market sources. Coarse rice hybrid, Swarna, BR-11 was sold at Tk 48-50 a kg in Dhaka city and Tk 41-Tk 42 a kg at mill-gates, according to the Bangladesh Auto Major Husking Mill Owners Association.
On the other hand, coarse paddy was selling at Tk 900-980 a maund (40 kg) at the village (growers) level which is likely to rise further with end of Aman harvest, the traders said.