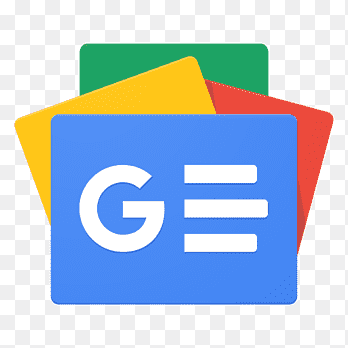 For all latest news, follow The Financial Express Google News channel.
Despite Bangladesh Bank's initiatives to promote good governance in the banking sector, 17 banks have recently violated their loan disbursement limits, and are now embroiled in a severe liquidity crisis.
Having been overly aggressive in providing loans, they are now unable to recover the loans and attract new deposits as desired, according to a latest internal report of the central bank seen by UNB.
The banks should not sanction any new loans until they restore the ratio of their loans to deposits in accordance with limits set by Bangladesh Bank, which regulates the financial sector.
Conventional banks can provide loans of up to Tk 87 for every Tk 100 in deposits, while Shariah-based banks can give loans of up to Tk 92 against every Tk 100 in deposits, according to the rules of Bangladesh Bank. This is called Advance Deposit Ratio (ADR) or loan-deposit ratio limit in banking terms.
According to the central bank report covering January 1-26 of this year, 17 banks violated the limits set for them on lending orders due to a lack of discipline. As a result, the concerned banks have been plunged into an extreme liquidity crisis, making it difficult for them to sanction new loans. Some of them are even unable to pay depositors in some cases.
Experts fear that the existing situation has created additional risks for depositors. According to them, irregularities, corruption and 'ghost loans' - loans to firms that turn out to be non-existent - are behind the collapse of the banking system's loan disbursement process.
"In the banking sector, there have been allegations of giving large amounts of ghost loans in recent times. If this continues, the sector will be at risk," said Dr ABM Mirza Azizul Islam, economist and former finance adviser to the caretaker government.
Mirza Azizul told UNB, "Lending beyond the limit against deposits disrupts the credit system."
Besides, the debt collection situation of the banks is not satisfactory now. In such a situation, if the non-performing loans increase further with additional loans, then there is a danger for the bank and its depositors will suffer, he added.
He suggested an intervention of the central bank in these banks immediately.
According to the Bangladesh Bank report, the ADR of National Bank Ltd stood at 98.23 while that of AB Bank was 96.64 in its conventional stream and 103.45 in its Shariah stream.
State-owned Basic Bank's ADR stood at 91.17, One Bank's was 89, and multinational National Bank of Pakistan's was 87.52. Widespread irregularities and corruption have already been reported in these banks.
Apart from this, Community Bank's ADR was 88.28, NRB Bank's was 88.05, and IFIC Bank's ADR was 87.48, the report states.
Shariah-based Exim Bank's ADR stood at 100.28, Standard Bank's at 96.28, Premier Bank's Islamic Window at 155.09, and Bangladesh Commerce Bank's Islamic Window's ADR was at 133.26.
Apart from this, the ADRs of five other Shariah-based banks ranged from 93.01 to 104.54.
A managing director (MD) of a private bank told UNB that the lending limit has undoubtedly been set by Bangladesh Bank based on adequate research and global best practices. No bank should have to cross the limit.
"These violations are creating risk in the banking sector. Depositors in particular will be at greater risk. Already some banks and non-bank financial institutions are not able to return money to depositors," he said, maintaining his anonymity.
The central bank has also extended the period of ADR adjustment five times to allow the banks to bring their lending practices in line with the limits.
However, many banks could not coordinate this. In such a situation, Bangladesh Bank even increased the required ADR to improve the overall liquidity situation of the banking sector to maintain the pace of credit flow to the private sector.
The executive director and spokesperson of Bangladesh Bank, Md Mezbaul Haque, told UNB that although some banks may at times find themselves in violation of the ADR set for them, the central bank would, under normal circumstances, give them time to get themselves back within the limit.
"But if they stay outside the limit for long, then they must be warned, and action would be taken accordingly," Mezbaul said.