'Startup Kingdom', a comprehensive handbook for startup biz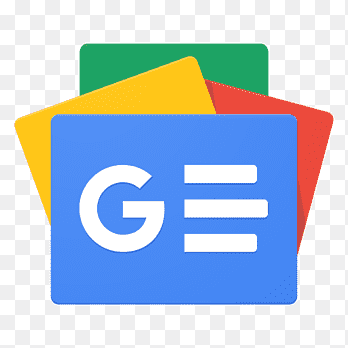 For all latest news, follow The Financial Express Google News channel.
'Startup Kingdom', authored by Dr. Anis Uzzaman, General Partner and CEO of Pegasus Tech Ventures, and Shameem Ahsan, Chairman, Venture Capital and Private Equity Association of Bangladesh and eGeneration, was unveiled at an event held in Radisson Blue Water Garden, Dhaka recently.
The book is a comprehensive handbook for startup founders in South Asia and Global startup ecosystem, said a statement.
It features six chapters and comes with a range of resources that can help startup founders seize the opportunities in their areas of businesses.
The book was unveiled by Foreign Minister Dr. A K Abdul Momen MP, ICT Sate Minister Zunaid Ahmed Palak, James Tan, Managing Partner, Quest Ventures; Masa Isono, Principal, DEFTA Partners; Jenni Risku, Founder, Women in Tech Asia; Ian Sikora, Director, Openspace Ventures; Prof. Dr. Sougata Ray, Member of Board of Governance IIM, Calcutta and Wendy Werner, Country Manager, IFC; Mahrukh Mohiuddin, Director, University Press Limited were present among others during the launching ceremony of the book.
University Press Limited is the publisher of the book and they are distributing the book both inside Bangladesh and internationally outside of the country. The book will be available for pre-purchase on www.Rokomari.com/startupkingdom and at University Press Limited stall in Ekushey Book Fair. The pre-order comes with a hefty 30% discount on the book value.
The book starts illustrating strategies from the very the basics of building a team, creating a product, protecting the trade secrets technology or intellectual property of the company, marketing to for both domestic and global audiences and planning the perfect exit strategy. The concepts are reinforced for the readers' understanding with real examples from Silicon Valley, as well as successful startups from Japan, Indonesia, Bangladesh and other regions in Asia.
Anis Uzzaman said, "I personally talk and advise hundreds of startups each year and I have been able to experience their successes and failures and this book is a compilation of all those experiences. I also personally founded a few startups of my own and surely also learnt from my personal failures and successes. This book reflects them all. Hope this book will be a knowledge hub for entrepreneurs and innovators who want to challenge themselves in the upcoming future."
Shameem Ahsan stated, "Startup Kingdom has a clear purpose to help business owners create their own business plan and choose the right strategies that will help them meet their goals at a much faster and effective way. We authors tried to bring our experiences as venture capitalists and angel investors and turn the book into a comprehensive handbook for startup founders in South Asia and Global startup ecosystem."
There is particular excitement about this book because the authors presented many new case studies and successful startup stories of businesses in South Asian region, as well as revealed the secret to attracting venture capital investments for the startups. The authors together have invested in more than 170 companies, and now compiled and combed their elaborate experiences to write a book that is expected to cater to the need of knowledge of thousands of aspiring entrepreneurs.
-rmc//