Many of the Bangladeshi workers who boasted of earning foreign exchange but had to return home during the pandemic, cannot find suitable income sources and are bearing their expenses borrowing money, studies suggest.
During this Eid-ul-Azha, some of them said, they neither had any budget nor did they have the mood to celebrate the festival in view of uncertainties in their lives.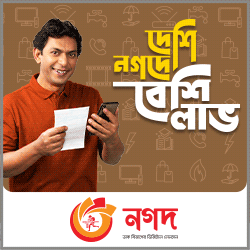 Before returning from Saudi Arabia, Md Hashem used to work at a cattle farm there for 10 years and earn about Tk 25,000 a month.
"I used to send home money before Eid to buy necessary stuffs for family, children. But this year, I failed to make a shopping budget," he said the day before Eid. He regretted that he could no more properly meet the expense of groceries for his family.
Md Hashem now runs an auto-rickshaw in his home district of Cumilla, but, a recent Ovibashi Karmi Unnayan Programme (OKUP) report found, more than 43per cent of returnee migrant workers remained unemployed.
According to the data available with the Expatriates' Welfare Desk at Hazrat Shahjalal International Airport, some 430,000 migrant workers have returned home from different countries since April 01, 2020, the initial period of the Covid-19 pandemic.
The returnees have been stuck at home and aspiring migrants who started the process of going abroad with jobs, have been facing uncertainty due to travel ban and vaccination-related complexities, say stakeholders.
Md Hashem also returned home from Saudi Arabia a year ago, after losing his job amid the outbreak of deadly coronavirus. Finding no other option; he started auto-rickshaw driving to run his six-member family.
Md Farid, a plantation worker at a Malaysian farm, came to Bangladesh to enjoy the vacation with family members in January 2020. He was scheduled to go back in March 2020, but he failed to return to the workplace due to travel restrictions.
Stranded at home in Narsingdi district since then, Mr Farid's joblessness has been coincided with one and a half years of the pandemic.
"My family used to make a plan to celebrate Eid-ul-Azha every year. Gone are the days," he told this correspondent. Since he has no earning source at present, he is just borrowing money from others to bear family expenses.
Almost 12 per cent of the returnee migrants are engaged in the agriculture sector, 11.9 per cent in small business, 8.5 per cent in wage-earning, and 5.9 per cent in services sectors, according to the OKUP report.
A study on 'Impact of Covid-19 on Left Behind Migrant Households' pointed out that families of migrant workers had to bring changes in their food intake due to loss of income during the pandemic.
Chairman of the OKUP Shakirul Islam regretted the absence of any comprehensive programme to support the workers." It requires a proper reintegration policy as a significant number of the workers returned home empty-handed," he said.
More than 10 million Bangladeshi workers are now staying abroad with jobs and most of them are in the Middle East, according to sector insiders.