Sulphuric acid has been imported with two-wheeler parts through Benapole port without the permission of Home and Commerce Ministries.
The customs authorities formed a three-member committee to probe the matter on Wednesday afternoon.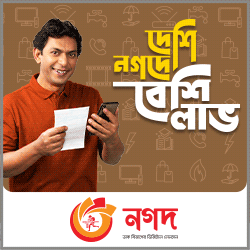 Additional Commissioner of Benapole Customs House Dr Neyamul Islam heads the inquiry committee. The members of the inquiry committee are Deputy Commissioner Anupam Chakma, Revenue Officer Naeem Miron and Assistant Revenue Officer Milon Hossain.
The inquiry committee has been asked to submit their report within the next three working days. Currently, the customs authorities have seized several such consignments in the port. For a long time a group has been importing sulphuric acid behind the import of two-wheeler parts.
About 25 such consignments have already been unloaded from the port, according to customs sources.
With the import of two -wheeler parts, sulphuric acid is being brought in separate plastic jars without any declaration.
According to the customs and port sources, a consignment of parts and accessories of two-wheeler battery with 12 volt (brand exide) using 8507.20.90 HS code with false declaration has been discharged and several consignments have been released.
These unlicensed imports of acid are entering the country every day by forging the HS code and using the code of battery.
As a result, the government is losing revenue and on the other genuine licensed traders are losing their business.
Benapole Customs House Commissioner Md. Azizur Rahman said, "A number of such consignments of sulphuric acid consignment in the guise of two-wheeler parts have been intercepted recently. A three-member inquiry committee has been formed on Wednesday afternoon. They have been asked to submit report within the next 3 working days."