SUNMI has appointed Md. Saniul Zadid as its Overseas Sales Manager in Bangladesh.
He will work for SUNMI's operations in Bangladesh, the Middle East, and the Africa Pacific, according to a press release.
It is for the first time that a Bangladeshi sales lead has been chosen to run SUNMI's major global operations.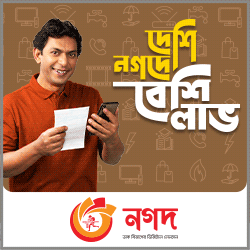 Prior to joining the SUNMI team, Saniul Zadid worked as the director of sales of ADA Group. During his career, he has also made significant contributions to Bright Technologies Limited, BRACNet Limited, NOKIA EA Limited and Market Access Group.
Alibaba owns a roughly 33 per cent stake in Ant Group and Ant Group is the major shareholder of SUNMI. SUNMI has successively obtained strategic investments from Xiaomi Technology, Meituan Dianping, Lightspeed China Partners, ABC International and SCGC, and has an estimated value of over 1 billion USD with a robust business growth globally. Bangladesh's fastest-growing economy has attracted SUNMI to bolster its operations here.
SUNMI, with its core values of 'altruism', is an IoT company that globally leads the innovation of intelligent hardware for business.