Survey indicates positive outlook for business conditions over next six months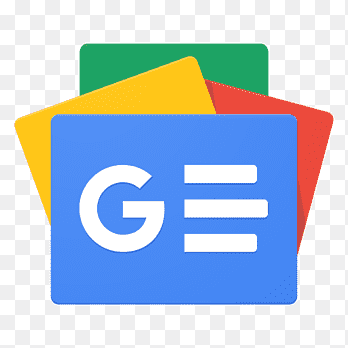 For all latest news, follow The Financial Express Google News channel.
The overall Business Confidence Index (BCI) for 2022 stands at 74.4, indicating a positive outlook for business conditions over the next six months, according to Business Confidence Survey Report 2022-23.
Business entities across Bangladesh are confident that the volume of orders for the manufacturing sector, demand for services in the service sector, selling prices, and business activity will increase in the next six months, reports BSS citing the report.
As a result, businesses are willing to expand their employment and investment over the same period. However, business entities, especially in the manufacturing sector, have low confidence in costs, indicating the need for immediate action to address the cost burden of businesses, including the cost of electricity, water, gas, rent, and materials.
The Business Initiative Leading Development (BUILD) and the USAID-funded Feed the Future Bangladesh Trade Activity jointly launched the '5th Business Confidence Survey (BCS) Report 2022' on Sunday at a city hotel.
The survey was conducted between September and November 2022, covering some 567 business entities across Bangladesh. It was conducted to analyse the existing business conditions in the last six months (March 2022-August 2022) and anticipate turning points in the economic activities for the next six months (December 2022-June 2023) to enable businesses to prepare and plan accordingly to mitigate risks.
Industries Minister Nurul Majid Mahmud Humayun spoke at the event as chief guest where Abul Kasem Khan, co-chair, LIDWC, BUILD, Martin Holtmann, International Finance Corporation, Country Manager, Bangladesh, Bhutan, and Nepal, A.H.M. Ahsan, vice chairman, Export Promotion Bureau (EPB), Mohsina Yasmin, executive member, BIDA, Engineer Sheikh Faezul Amin, additional secretary, Ministry of Industries spoke as special guests.
Md Sameer Sattar, president, DCCI, Naser Ezaz Bijoy, president, FICCI, Zaki Uz Zaman, country representative, UNIDO Bangladesh, Munawar Misbah Moin, president, Accumulators Battery Manufacturers & Exporters Association of Bangladesh, Mohammad Naquib Uddin Khan, president, Bangladesh Supply Chain Management Society, were resource speakers at the event.
The industries minister described the survey as a significant one due to application of the methodology of harmonised business confidence survey recommended by the Organisation for Economic Co-operation and Development (OECD) Statistics Directorate.
"Therefore, it's an internationally recognised survey. This survey has provided valuable information to economic policymakers and analysts," he said.
He, however, said the cost confidence plummeted to as low as 22.4 over the next 6 months and the government must take this into serious consideration in fiscal and monetary measures.
In her welcome speech, BUILD Chairperson Nihad Kabir emphasised that Bangladesh has experienced a structural transformation from an agrarian economy to the growing dominance of industrial and service sectors.
Martin Holtmann; Country Manager of International Finance Corporation to Bangladesh, Bhutan, and Nepal; said that the Business Confidence survey is the summary indicator of how businesses feel.
"We need to give voice to the voiceless; in this case, they are CMSMEs, especially the women entrepreneurs. It is well recognised that Bangladesh is doing good in every indicator. You don't need to be a genius to understand that something is happening in Bangladesh," he said suggesting making the index name BUILD Index.
A.H.M Ahsan, EPB vice chairman, informed that the Ministry of Commerce and EPB jointly have taken initiatives to attain the export targets set in the 8th FYP, export roadmaps, and Perspective Plan 2041.
Mohsina Yasmin, the executive member of BIDA, said, "We hope that the business confidence survey will be a very useful tool for the policymakers. It is great news that confidence and expectations among businesses are gaining back. Investment promotion is the one of main priorities of our honourable prime minister."
Engineer Sheikh Faezul Amin, additional secretary to Ministry of Industries, appreciated BUILD and USAID's Feed the Future Trade Activity for conducting the Business Confidence Survey and gave special thanks to BUILD for organising such an important event to discuss the findings of the survey.
DCCI President Sameer Sattar said that they have found an optimistic view from the Business Confidence Survey 2022-23. "This survey found that our business community is showing confidence and resilience... the cost of doing business needs to be minimised. CMSMEs are suffering from multiple issues. Getting finance is one of the challenges for CMSMEs. We would recommend removing the medium from the CMSME category."
Zaki Uz Zaman, Country Representative of UNIDO, focused to make a responsive relationship between resource efficiency and cleaner production to cope with the adverse impact of the ongoing global crisis.