The tax authorities have finally decided to offer tax holiday facility to the manufacturers of active pharmaceutical ingredient (API) and laboratory reagent to encourage the local production of the items.
The pharmaceutical industry has been longing for such a waiver that is being considered a major fiscal incentive.
The income tax wing under the National Board of Revenue (NBR) has recently made the move for the sector in line with the National API Policy.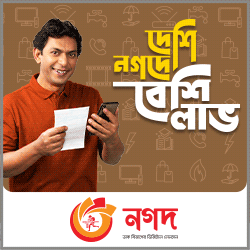 However, the NBR is yet to decide the tenure of the facility. It usually offers the same for 10 to 20 years.
Officials of the revenue board said they would issue a statutory regulatory order (SRO) in this connection after finalising the process.
Industry insiders have long been demanding the facility until 2032.
According to the National API and Laboratory Reagents Production and Export Policy-2018, the API manufacturers are entitled to the tax benefit.
API is the basic raw material for all types of drugs.
Industry insiders say there is huge potential of the API in the matters of both export substitution and export if they get fiscal policy support from the government.
The API policy that was formulated earlier had recommended 100-per cent corporate tax holiday between fiscal year (FY) 2016-2017 and FY 2021-2022 for the API and lab reagent manufacturers.
The 100-per cent tax holiday benefit will be extended up to 2032 for the producers of at least five API molecules, it stipulates.
A molecule is an organic compound used to regulate a biological process.
If a company can produce at least three molecules every year, it will get 75-per cent tax exemption until 2032.
However, the NBR is yet to issue any SRO regarding the offer of tax holiday to the API industries in line with the API policy.
It had waived advance income tax on the import of API raw materials that is valid until June 30, 2024.
In 2019, the NBR offered exemption from payment of value-added tax on import of the same.
According to the policy, local industries now meet 98 per cent of the domestic demand for medicine.
Although Bangladeshi medicines are now being exported to more than 160 countries, local manufacturers have to import 90 per cent of raw materials from countries like India, China and Korea.
In the API policy, the government has set a target of achieving self-sufficiency in producing 370 important API molecules necessary for exports.
In 2017, the number of locally produced API molecules and lab reagents was at 41.