Travel abroad hassle-free with GoZayaan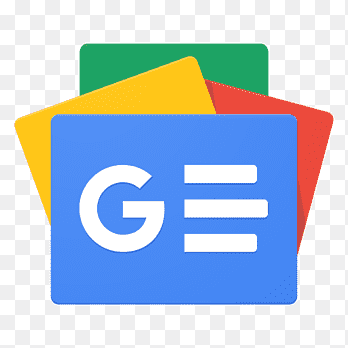 For all latest news, follow The Financial Express Google News channel.
You are planning your next foreign tour, but you lack time to handle every detail on your own. As a result, you turn to an obscure travel agency, which responds once in a blue moon. Unfortunately, the whole process is analogue and causes you far more worry than doing it all alone. And thus, you often end up in a tour package that doesn't cater to your interests.
With about 700,000 hotels integrated into a fully digitalised system, GoZayaan offers personalised travel solutions for a seamless experience. Since its inception, GoZayaan has been striving to introduce tech-driven innovations to the Bangladeshi tourism market. Consequently, it has made international travel easier than ever before with this latest addition.
What's wrong with the alternative options
Executing an international tour has been a daunting task for many. First and foremost, many travellers do not get to make an informed choice regarding flight specifications and hotel selection due to the lack of options and access to details. Subsequently, their bubble of pleasantness bursts as soon as they arrive at their destination.
Another source of tourist frustration is transactions, which makes foreign web platforms with an appropriate inventory of hotels unviable for most individuals. Payment options on those sites are primarily limited to foreign credit or dollar-endorsed credit cards, which are only accessible to a small number of individuals in Bangladesh. Furthermore, the 'pay at property' option is not smart either due to the hazards of physically transporting money and volatile exchange rates. Even if the traveller goes the extra mile to research the currency rates and other details on their own, it will be futile if they don't have access to the aforementioned payment methods.
At this point, some people resort to travel agencies that offer pre-set packages. As a result, travellers are unable to enjoy their dream vacation and are forced to pay for services they did not require in the first place.
All these factors added together or separately hinder the possible merriment of an overseas journey.
GoZayaan for the change
GoZayaan intended to tackle these issues by integrating a slew of new services. This includes obtaining a hotel inventory of almost 700,000, the largest for any Bangladeshi travel platform. As a result, you can now avail a wide selection of premium amenities and create a personalised tour itinerary with just a few clicks.
GoZayaan allows you to choose from hundreds of hotels and flights. Specific criteria, such as preferred departure time, airlines, cost, and so forth, are available. Small details can affect your overall experience, and GoZayaan understands the concern. The website provides a list of amenities, pictures of individual rooms and facilities, distance from the city centre, and other important features. Users can also customise search according to price and star rating, which are displayed to judge the quality of the hotel.
The EMI facility, available on GoZayaan, can enable a huge number of individuals to travel. Instead of paying a lump sum amount, travellers can pay in instalments over a certain period. The EMI can be availed for a minimum purchase amount of Tk 5,000.
Another crucial element is the availability of local payment methods - credit card, debit card, bKash, Nagad, Upay, Tap, etc. This eliminates the need to carry cash and the worry of accessing an international credit card. The entire process is automated and does not require travellers to make calls or talk to a representative to confirm bookings. Instant confirmation is provided along with a voucher for the booking.
GoZayaan aspires to revolutionise the country's travel solutions business, establishing itself as a strong competitor to international websites. Alongside the aforementioned benefits, it offers a variety of value-added services to travellers, such as travel loans, a 0 per cent EMI facility, travel insurance, baggage protection, integrated RT PCR tests with flights, etc.
Bottom line
GoZayaan's goal is to deliver a complete end-to-end automated travel booking experience. Travel is for everyone, whether they choose soothing beach holidays, convenient business trips, or daring adventures in mountain ranges. Regardless of their tastes, travellers need the opportunity to explore any vista they choose. GoZayaan is here to help visitors realise their boundless dreams. The time for limitless travel is now.