UAE now key trade hub for Russian gold amid Western sanctions over Ukraine war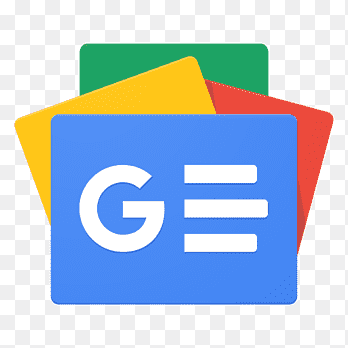 For all latest news, follow The Financial Express Google News channel.
The United Arab Emirates has become a key trade hub for Russian gold since Western sanctions over Ukraine cut Russia's more traditional export routes, Russian customs records show, according to Reuters.
The records, which contain details of nearly a thousand gold shipments in the year since the Ukraine war started, show the Gulf state imported 75.7 tonnes of Russian gold worth $4.3 billion - up from just 1.3 tonnes during 2021.
China and Turkey were the next biggest destinations, importing about 20 tonnes each between Feb 24, 2022 and March 3, 2023. With the UAE, the three countries accounted for 99.8 per cent of the Russian gold exports in the customs data for this period.
In the days after the Ukraine conflict started, many multinational banks, logistics providers and precious metal refiners stopped handling Russian gold, which had typically been shipped to London, a gold trading and storage hub.
The London Bullion Market Association banned Russian bars made from March 7, 2022, and by the end of August, Britain, the European Union, Switzerland, the United States, Canada and Japan had all banned imports of Russian bullion.
The export records show, however, that Russian gold producers quickly found new markets in countries that had not imposed sanctions on Moscow, such as the UAE, Turkey and China.
Louis Marechal, a gold sourcing expert at the Organisation for Economic Co-operation and Development said there was a risk Russian gold could be melted down and recast and then find its way back into US and European markets with its origin masked.
"If the Russian gold comes in, is recast by a local refiner, sourced by a local bank or trader and then sold on into the market, there you have a risk," he said. "This is why carrying out due diligence is instrumental to end buyers wishing to ensure they respect sanctions regimes."
The UAE government's Gold Bullion Committee said the state operated with clear and robust processes against illicit goods, money laundering and sanctioned entities.


"The UAE will continue to trade openly and honestly, with its international partners, in compliance with all current international norms as set down by the United Nations," it said.
THRIVING GOLD HUB
In a bid to further isolate Russia, Washington has warned countries, including the UAE and Turkey, they could lose access to G7 markets if they do business with entities subject to US sanctions.
The data reviewed by Reuters does not suggest there has been any violation of US sanctions by those countries.
The US Treasury, whose Office of Foreign Assets Control enforces sanctions, did not respond to requests for comment.
The shipments in the customs data, supplied to Reuters by a commercial provider, show exports of 116.3 tonnes between Feb. 24, 2022 and March 3 this year, although consultant Metals Focus estimates Russia produced 325 tonnes of gold in 2022.
The rest of the gold dug in Russia likely either stayed in the country or was exported in transactions not included in the records. Reuters was unable to determine what proportion of Russia's total gold exports were covered by the data.
Most of the Russian gold shipments to China went to Hong Kong. China's Ministry of Foreign Affairs said the country's cooperation with Russia "shall be free from disruption or coercion from any third party".
Turkey's finance ministry did not respond to requests for comment. The Russian government, customs authority and central bank did not respond to requests for comment about gold exports.
The shift in Russian exports away from London is not seen as a major blow as the hub is not reliant on Russia. In 2021, for example, gold from Russia accounted for 29 per cent of London's imports but in 2018 it made up just 2 per cent, British trade data shows.
The UAE, meanwhile, has long had a thriving gold industry. Trade data show it imported about 750 tonnes of pure gold a year on average between 2016 and 2021 - meaning the shipments in the Russian records would only account for about 10 per cent of its imports.
The UAE is a major exporter of bullion and jewellery.
DISCOUNT PRICES
The manager of one company that shipped large amounts of Russian gold to the UAE told Reuters that Russian firms had been selling bullion there at a discount of about 1 per cent to global benchmark prices, offering an incentive to trade.
The manager, who spoke on condition of anonymity, said most of the gold his firm shipped to the UAE was destined for refineries, where it would be melted down and recast.
Reuters asked four of Russia's largest gold miners for comment. Nordgold and Norilsk Nickel declined to comment. Polyus and Polymetal did not respond.
In many cases, the customs records show only shippers or traders involved in the transactions, not the end buyer, which could be a refiner, jeweller or investor.
The records show the biggest handler of Russian gold exported to the UAE was Temis Luxury Middle East, a Dubai subsidiary of French logistics firm Temis Luxury involved in the shipment of 15.6 tonnes valued at $863 million from April 2022 to March 3.
Broca Houy, head of compliance at Temis Luxury Group, said the company "fully complies with the laws and regulations of the United Arab Emirates for freight forwarder business".
He said Temis did not buy Russian gold and only accepted transport orders from operators not subject to US sanctions.
Asked about the shipments, France's finance ministry said it would not comment on individual cases but it was very committed to the application of sanctions.
European sanctions do not typically apply to overseas subsidiaries, so European firms whose subsidiaries were involved in shipments of Russian gold to the UAE, Turkey or Hong Kong would not have necessarily broken any laws, said Tan Albayrak, a sanctions lawyer at Reed Smith in London.
The second-largest handler of Russian bullion in the UAE, with involvement in shipments of 14.6 tonnes worth $820 million, was logistics firm Transguard, part of the Emirates Group, the airline-to-hotels company owned by the Gulf state's wealth fund.
Emirates said it had not bought any Russian gold, operated in full compliance with applicable laws and had now stopped transporting it.
"Due to recent regulatory developments, Transguard is no longer providing logistics services pertaining to shipments of gold to or from Russia," it said.
In Hong Kong, most Russian gold shipments were handled by Vpower Finance Security Hong Kong Ltd, a Chinese logistics company. It was involved in the import of 20.5 tonnes of gold worth $1.2 billion between May 2022 and March 3, the records show.
Vpower Finance Security did not respond to requests for comment.