Renowned local ICT venture eGeneration Limited has made a pre-IPO (Initial Public Offering) placement to local conglomerate United Group.
eGeneration is preparing to be the first software technology company in the country to go for an IPO in the coming months.
A statement said this could be one of the major technology IPOs to take place in the year 2018.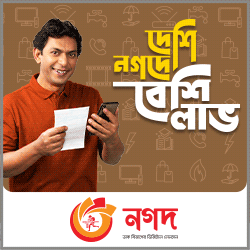 The company is currently focusing on the cutting-edge technologies and has a diversified portfolio of clients in countries like USA, UK, UAE, Russia, Japan, Canada, Denmark, Saudi Arabia and India.
To this end, Moinuddin Hasan Rashid, Managing Director of United Group, and Shameem Ahsan, Chairman of eGeneration Group, signed an agreement on behalf of their respective companies at United Group head office recently.
eGeneration with its successful entry to the stock exchange will pave the way for other Software companies to raise funds through IPO.
Among others, BH Khan, Company Secretary, United Group, Bodrul Ahsan, Chief Executive Officer, Stock Trading Division, United Enterprises & Co. Ltd, and Ebadat Hossain Bhuiyan, CFO, United Group, were present on the occasion.
On behalf on eGeneration, SM Ashraful Islam, Executive Vice Chairman, Romi F Ahsan, Director, Monowar Hossain Khan, Chief Business Development Officer, and Mirajul Huq, Chief Marketing Officer, attended the programme.