Walton Hi-Tech Industries Limited Managing Director Engineer Golam Murshed said investment in Bangladesh is now fully secured as all the necessary elements for a country's industrialisation have been made available there.
Mr Murshed made the remark at the inaugural function of a week-long roadshow, organised by Bangladesh Securities and Exchange Commission (BSEC), at hotel InterContinental New York Barclay, USA on Monday, says a press release received today.
During the question and answer session of the first part of the roadshow held with the participation of expatriates, the company's MD said: "Walton began its operations in 2008. The electronics industry of Bangladesh was mostly import-based back then. But now, Walton has become a complete manufacturing company thanks to the support of the Bangladesh government. It proves that Bangladesh has a lot of potentials.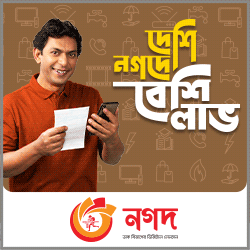 "This is an assurance to you (non-resident investors) that investment in Bangladesh is now fully secured."
The week-long roadshow will be held in four cities of the USA to represent various aspects of the present scenario of the Bangladesh capital market, opportunities of investments and the development activities in the country, according to the release.
Walton is one of the key partners of the event. The company is emphasising this roadshow in order to make its place among the top giants in the global market. The company's ten-member high-level delegation is now in New York to showcase the advancement of Bangladesh's electronics and technology manufacturing industry.
Arif Khan, Vice Chairman of Shanta Asset Management Limited, presented the keynote of the first session of the roadshow titled: 'THE RISE OF BENGAL TIGER: Potentials of Trade and Investment in Bangladesh.'
Prime Minister Sheikh Hasina's private sector adviser Salman F Rahman, BSEC Chairman Shibli Rubayat-Ul-Islam, Commerce Secretary Tapan Kanti Ghosh, BIDA Executive Chairman Md Sirazul Islam, BEPZA Executive Chairman Major General Md Nazrul Islam, BSEC Commissioner Dr Mizanur Rahman, among others, spoke on the first session of the function.
The second roadshow will be held on 28th July in Washington, D.C. while the third on 30th July in Los Angeles and the fourth and final on 2nd August in Silicon Valley San Francisco.