Books create legends. These legends are not only characters like Harry Potter or Himu, they are the people who weave such stories into sentences. Looking at our country, many legendary writers have been born.

Humayun Ahmed has led an entire generation into book stores.
Zafar Iqbal's science fictions have made many dream of reaching the stars, The books of Ahmed Sofa are still stapled for young and older generations, Shahidul Zahir made the readers explore magical realism.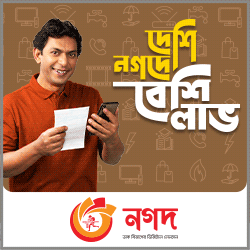 These are just a few of the countless names that have not only personified Bangla language and literature but have gone to meteoric heights in the arena of story-telling. Many have gone from no one to overnight sensation by publishing their work.
Recent trends in the alleys of books shops
The recent landscape of Books in Bangladesh, however, tells a very different tale. Nowadays we see a plethora of 'Social Media Stars/Celebrities' becoming Authors. The likes of 10 Minute School CEO Ayman Sadiq, Sakib Bin Rashid, Munzereen Shahid, and many others who have massive social media fan following and expertise in self-development and social media marketing, have now taken the spot of generic writers. They have been some of the best-selling authors in the last few years.
So, what does this mean? Have people lost interest in books that don't help them directly? Are the 21st Century readers attracted more towards learning how to be inspired or manage time or bettering their English than reading some stories or essays that may never impact their lives directly? Or is everything just skillful marketing that is outpacing many traditional writers who don't have such an online following?
Ove Malaker, a second-year student of Geography and Environment at the University of Dhaka, is an ardent reader. When asked how he perceives the sudden dominance of Social Media Celebrities in the Book Selling arena, he reasoned it to be a tendency of imitation.
"Well for the last few years, the books that have gone viral are mainly non-fiction. I think there is this tendency to blindly imitating others. In my opinion, many people just want to keep up with the social media hype."
He went on to add that the world has gotten competitive, many established social norms are being questioned every day. People have grown this obsession with self-development books because many are trying to prepare themselves for the fast-changing world and they feel such books can help.
Importance of the Author's name
From the perspective of a reader, Ove feels that the name of the writer of the book matters. "People like Sadman Sadik, Chamok Hasan, and many others write amazing, well-researched books. But, yes we readers have this tendency of not accepting new and unfamiliar writers."
"However," he continues, "there are writers who don't have social media hype but still write great books. I personally wait every year for Obayed Haq. He's not famous in social media, but writes pretty well considering the current environment of our literature."
Former US President Barack Obama wrote his first book 'Dreams from My Father: A Story of Race and Inheritance' in 1995. However, the book went on to become a bestseller in 2004 when Obama became a US Senator from Chicago and gained national prominence. The book was praised for its eloquence and candor. Hence, to an extent, name mattered.
Influence of Social Media on Book Sales
Cultures and tastes are subject to change. A writer is not created within one or two years. It is the readers who invest their time and energy in a particular work and ultimately make its creator great. Perhaps what we see now, is the shift in the gear of one generation to the other. Is there anything to be afraid of? Will social media go on define book sales like many other aspects of consumer behavior?
A research was conducted at the University of Sheffield on 'The Effect of Social Media Marketing on the Publishing Industry in Bulgaria: Perceptions of readers, marketers, publishers, and authors' by Plamena Krasimirova Krumova.
In the research, when respondents were asked if they have purchased a book after seeing it or reading about it on social media, 85.9% answered with a 'yes' while almost half of the respondents 49% admitted that they are more interested in a book if someone that they follow on social media posts about it. Only 22.1% answered that they were not more interested, while 28.9% could not say how this affected them.
Besides these, to determine the extent to which respondents trust book bloggers, publishing houses, and recommendations coming from book groups on social media, respondents were asked to rate it starting from 1 (trust) 'not at all' to 7 'completely.' The findings of the research went on to show that the respondents tend to trust book bloggers slightly more than they trust publishing houses.
Hojaifa Al Mamduh, a journalist from an online news portal and an avid literature reader, wants to see this clash of fame and literature from a different perspective. According to him, fame and quality are two separate entities, not interdependent; one is not guaranteed to come with another.
"What comes out from a person's pre-existing fame is not literature, it's business."
Nevertheless, readers still don't consider the fame of the author as a basic need to buy books, thinks Hojaifa. He has reasons to believe that people are naturally inclined to seek fame.
"People are buying the fame, not the book. Most famous celebrity writers in recent times mainly write about how they got there, how they climbed the ladder to success. Common people are fascinated by these," explains the long-time member of Biswa Shahitto Kendra.
It's heard and improper at the same time to try to dictate which books readers should buy or not. But, it is a necessity to explore the underlying reasons why readers tend to buy books of certain genres and authors. This can lead to quite valuable knowledge.
Ismot Hasnine Masrur E Khuda is a student at the University of Dhaka.